Join the judging panel - Our Research Engagement prizes have launched!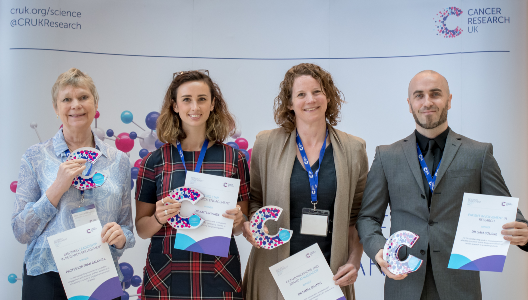 We are sorry, this opportunity to get involved has closed
Thanks for your interest in this opportunity, unfortunately this opportunity has been postponed until next year.  We do have other exciting ways for you to get involved, which are listed on our current opportunities page.
At Cancer Research UK we understand the value of research engagement and patient involvement with the research that we fund. We know that to have an impact, the results of our work must reach patients, fundraising supporters, and the general public. We also appreciate the value of involving people affected by cancer in research. To give both research engagement and patient involvement the recognition they deserve, we award three prizes:
The Inspiring Leadership in Research Engagement Prize honours an individual and team members who have demonstrated strategic commitment to public engagement with science and have embedded a culture of public engagement within their institution or research group.
The Rising Star in Research Engagement Prize recognises an individual who has demonstrated exceptional commitment to stimulating interest in cancer research among the general public and/or Cancer Research UK supporters.
Patient Involvement in Research Prize recognises an individual or team who involve people affected by cancer in research in a high quality and meaningful way.
More information about the Engagement Prizes that we award on our webpage here: http://www.cancerresearchuk.org/funding-for-researchers/how-we-deliver-r...
If you'd like to join the panel and will be comfortable sharing your thoughts on which applications are the strongest at a meeting, then we'd love to hear from you. We will send you the role description and application form to complete and return to us by the closing date and time.
Closing date: Postponed until 2021
Location: Reviewing applications can take place anywhere. The selection panel meeting will take place in London
Payment and Expenses: £50 to cover the time spent before, and during, the panel meeting
Time commitment: 8 hours ( 6 hours prep before the meeting, 2 hours for the meeting)
Diversity
At CRUK we value diversity and we're committed to creating an inclusive environment which facilitates the involvement of all people affected by cancer. We actively encourage applications from people of all backgrounds and cultures and believe that a diverse involvement network (or range of views and insight) will help us to better represent people affected by cancer and make a difference for cancer patients.
Get in touch
If you have questions about any of our opportunities, please get in touch with us by emailing us on involvement@cancer.org.uk or call us on 0203 469 8777.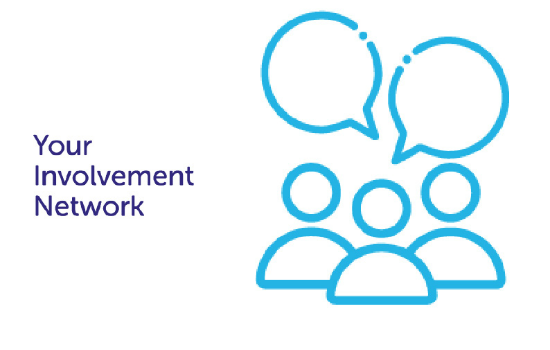 To become a member of Your Involvement Network and help us beat cancer, please click below and complete your details.