Conference - Attend the Cancer Data Conference 2020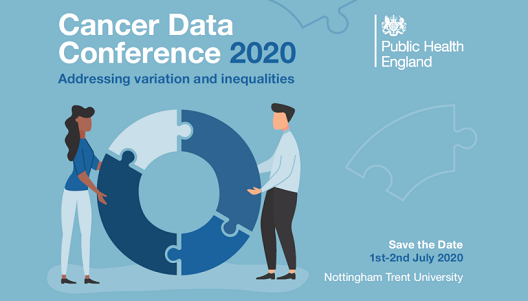 We are sorry, this opportunity to get involved has closed
Thanks for your interest in this opportunity, unfortunately it's now closed.  We do have other exciting ways for you to get involved, which are listed on our current opportunities page.
About this opportunity
Public Health England's Cancer Data Conference is the UK's foremost cancer data event showcasing the latest innovations in the uses of real-world cancer data and how it drives improvements for people affected by cancer.
The conference presents a unique opportunity to hear perspectives on how clinicians, policy makers, commissioners, researchers, analysts, patients, carers and international representatives are using cancer data in cancer care. It will also provide a variety of learning opportunities across the two days including plenary talks, parallel sessions and discussion opportunities, allowing delegates to share and exchange knowledge and network with the whole cancer community.
The National Cancer Registration and Analysis Service (NCRAS) is offering bursaries for patients, carers and members of the public to attend the conference and information about the bursaries can be found on the event website. Applications for the bursaries close on 23rd February 2020 and applicants will be informed of the outcome on 6th March 2020. If you would like further information about the conference or have any questions, please contact NDRengagement@phe.gov.uk
Closing date: CLOSED
Location: Nottingham
Time commitment: 1-2 July 2020
What does the bursary cover?
Full conference delegate fees for both days, or day delegate rate as required
Travel to and from the conference (see Travel section on the event website)
One night's accommodation on Wednesday 1 July
Food and drinks provided as part of the delegate package including lunch and other refreshments at the conference venue on both days, a conference dinner on Wednesday 1 July and breakfast at the hotel on Thursday 2 July
Any out-of-pocket expenses incurred such as refreshments while travelling and car parking
Please note receipts must be obtained in order to claim for out-of-pocket expenses including car parking. If you require a carer to accompany you at the conference, please ensure that a separate bursary application is made on their behalf.
Applications can be made online here or via a form which can be emailed or posted to you upon request by emailing NDRengagement@phe.gov.uk
Access further information about Restrictions and exclusions here. There is no honorarium.
Get in touch
If you have questions about any of our opportunities, please get in touch with us by emailing us or call us on 0203 469 8777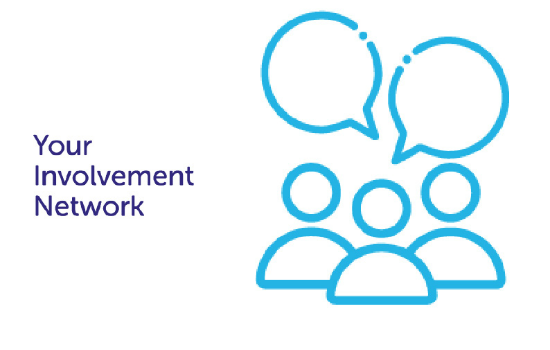 To become a member of Your Involvement Network and help us beat cancer, please click below and complete your details.