Survey - Share your thoughts on the use of electronic health records in pancreatic cancer research
Share your opinions and express your concerns on the use of patients' healthcare records to benefit pancreatic cancer research, if their consent is not available.
About this opportunity
Bart's Cancer Institute is designing a research project on pancreatic cancer. The project aims to evaluate known risk factors of pancreatic cancer, and identify novel ones, in a multi-ethnic population of East London. The research will contribute to identifying a high-risk population of potential pancreatic cancer patients for targeted screening. This could speed up diagnosis and further down the line, facilitate the development of targeted treatments for pancreatic cancer. The success of the project will open the door for conducting the study on a national scale.
A key aspect of this project is accessing the patients' healthcare information without their explicit consent to achieve the research objectives. The project therefore requires a second layer of approval from the NHS Confidentiality Advisory Group (CAG). We want to gather patient and public opinion on this research and its use of electronic health records. The survey results will be combined to provide a representation of patient and public opinion for consideration by the CAG.
You don't need to have a medical or scientific background - just enthusiasm about cancer research or a personal experience of cancer services either as a patient or carer.
If you have queries about the opportunity and want to know more about this proposed research project, please contact the research team directly, led by Dr Dayem Ullah  (d.ullah@qmul.ac.uk; 020 7882 3831; 07796652947).
Closing date: Monday 7 October
Location: Online / Anywhere
Payment and Expenses: n/a
Time commitment: One off survey
At CRUK we value diversity and we're committed to creating an inclusive environment which facilitates the involvement of all people affected by cancer. We actively encourage applications from people of all backgrounds and cultures and believe that a diverse involvement network (or range of views and insight) will help us to better represent people affected by cancer and make a difference for cancer patients.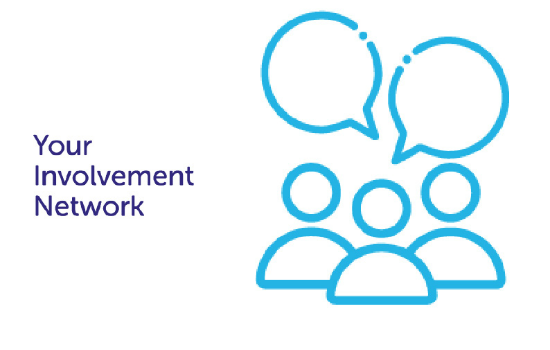 To become a member of Your Involvement Network and help us beat cancer, please click below and complete your details.
Get in touch
If you have questions about any of our opportunities, please get in touch with us by emailing us on involvement@cancer.org.uk or call us on 0203 469 8777