Survey Review - Help us support doctors to offer high quality care for LGBTQ patients
Dr Alison May Berner of University College London (UCL) is surveying doctors who treat cancer on how they respond to the specific needs of patients with cancer who are lesbian, gay, bisexual, transgender, queer or questioning (LGBTQ). Insight gathered from this survey will help develop a training resource to support doctors in giving the highest quality care to their patients. Based on your own experiences, she would like your feedback on the questions she's asking. 
About this opportunity
A recent study in the US looked at the knowledge, attitudes and behaviours of doctors when treating cancer patients who are lesbian, gay, bisexual, transgender, queer or questioning (LGBTQ). It showed that many weren't confident with responding to their specific health needs.
A similar study is being run in the UK for oncologists (doctors who treat cancer specifically) who are in training or practicing consultants. Dr. Berner would like your feedback on the types of questions she's asking and how she's asking them, particularly if you identify as LGBTQ. She would like to know if there are any additional questions you think are important, drawing on your experience with healthcare professionals. She would also like to know if there is any language you find offensive or inappropriate.
Your input into the development of this survey will help Dr. Berner to better understand the training needs of doctors treating cancer patients who are LGBTQ. The results will help develop training resources to meet this need, so that LGBTQ patients with cancer receive appropriate high quality patient care.
Closing date: Monday 23 September
Location: Online / Anywhere
Payment and Expenses: N/A
Time commitment: 1 – 2 hours
At CRUK we value diversity and we're committed to creating an inclusive environment which facilitates the involvement of all people affected by cancer. We actively encourage applications from people of all backgrounds and cultures and believe that a diverse involvement network (or range of views and insight) will help us to better represent people affected by cancer and make a difference for cancer patients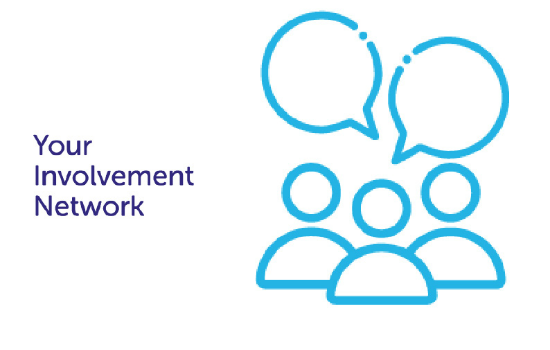 To become a member of Your Involvement Network and help us beat cancer, please click below and complete your details.
Get in touch
If you have questions about any of our opportunities, please get in touch with us by emailing us on
involvement@cancer.org.uk or call us on 0203 469 8777