Patient involvement opportunities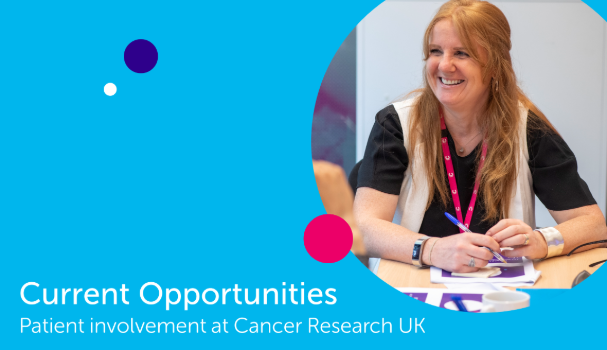 Get all the latest opportunities, sent to your inbox
Join our network and we'll send you our fortnightly newsletter which lists all the latest opportunities to get involved. we are looking forward to working with you.
COVID-19
As a result of the COVID-19 (coronavirus) outbreak, and advice from the Government, all our face to face involvement activity has been put on hold. We are keeping people affected by cancer at the heart of what we do, so your involvement is still so important.
If you or a loved one has cancer, you might feel especially worried. The NHS and the Government have put together guidance on these issues which we have summarised and linked to from our information pages and you can speak to our nurses on 0808-800-4040 if you want to talk any of this through.
Here are the current patient involvement opportunities you can take part in 
Working with you gives us invaluable insights that can help develop our work, accelerate our progress and save lives. Whether you've got lots of time to spare or only a little, and whatever your experience of cancer, we hope you'll find an opportunity that interests you. We regularly update this page, so please come again to visit soon.
You'll need to be aged 18+ to take part in most of our opportunities. Any opportunities available for aged 16+ will be highlighted on the information page.
Join our Online Cancer Insights Panel!
Share your views on areas of Cancer Research UK's work, like our fundraising and health marketing campaigns from the comfort of your own home. Our Online Cancer Insights panel gives you the flexibility of getting involved in our work from a place that suits you!
Join the Prevention and Early Detection Patient & Public Review Panel
Are you interested in research? Would you like to help make a difference to the early diagnosis and prevention of cancer? We're looking for people affected by cancer and members of the general public to help review new research proposals for our review panel.
Focus Group - Help us understand the issue of diversity in clinical trials
Currently, there is a lack of diversity among people who take part in clinical trials. By sharing your views in our focus groups, you can help us understand why and find ways to change this, so that all groups participate in our clinical research work and activities.
Survey - Nerve blocks for cancer pain in the abdomen and pelvis
Share your experience of using nerve blocks for treating cancer pain, designed to target the pain carrying nerves that come from inside the abdomen and pelvis. Your views will highlight the measures to focus on when deciding how effective this treatment is.
Interview – Experience of chronic bowel problems after pelvic radiotherapy
By sharing your experiences of symptoms, treatment, support and how you have coped, you can increase understanding and awareness of this condition and help improve support, services and treatments. 
Interview – Experiences of targeted therapies
Do you have experience of being treated with targeted therapies? Researchers at Newcastle University are exploring the experiences of this treatment to understand the needs of patients and how they can be better supported.
Patient representatives for The Cancer Loyalty Card Study (CLOCS)
Imperial College London are looking for patient representatives to join the Cancer Loyalty Card study. They want you to contribute to discussions and feedback on grant proposals to make wording on documents easier to understand for people affected by cancer. (Particularly interested in hearing from people affected by pancreatic cancer.)
Study – Help the 'HEAL ABC' project tailor resources on life after bowel cancer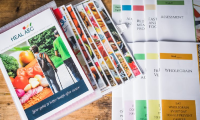 Researchers at The University of Manchester wish to learn about peoples' experience using their resources. This study will help tailor their resources to help make them effective in improving peoples' lifestyle, and accordingly standardise advice and support provided to people after bowel cancer.
Survey and interview – Share your view on the quality of cancer-related online resources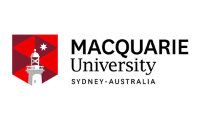 Help researchers at Macquarie University in Australia identify what is important when accessing cancer-related online resources provided by non-profit cancer organisations.
What cancer science questions would you like answered?
Our experts are dedicated to bringing you the latest findings, from the lab bench to clinical trials. But do you have a burning question that we haven't answered? In our Science Surgery series, you can take our survey and submit the questions you'd like answered by our expert team. 
Become a Media Volunteer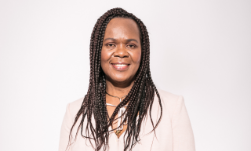 Share your story to help people understand cancer better and raise awareness about our research and campaigns.
Become a Cancer Campaigns Ambassador
Persuade politicians to support cancer research, prevention, early diagnosis, and treatments.
Get in touch
If you have questions about any of our opportunities, or feedback for us, you can contact us by emailing us at
involvement@cancer.org.uk or call us on 0203 469 8777.  We're always happy to answer questions and receive feedback, so please don't hesitate to get in touch.