Share your story - Help protect Stop Smoking Services
If you've given up smoking with the help of the Stop Smoking Service, your story could save lives. Help us show just how vital these services are for people across the UK who are trying to make healthy changes for the future.   
Closing date: Ongoing 
Location: From home
Payment and Expenses: n/a
Time commitment: Minimal, although we may asked for more details about your experience.
Stop Smoking Services are provided by the NHS and are the most successful way of helping smokers quit. However, national funding cuts have led to local authorities dramatically reducing funding for these services which is affecting the amount of support they are able to offer, especially to smokers from disadvantaged groups. 
Cancer Research UK wants to showcase the important work carried out by Stop Smoking Services and we need your help to do this. If you've successfully given up smoking with help from your local Stop Smoking Service, please help us by sharing your story.  You can email us on mystory@cancer.org.uk or complete our online form.  If you have family and friends who've given up smoking this way too, please encourage them to get in touch as well.
Share your story
Applying to be a media volunteer will take about 30 minutes. Before you start, please have details of your cancer experience, diagnosis, and treatments (as applicable) on hand.
Adrian's story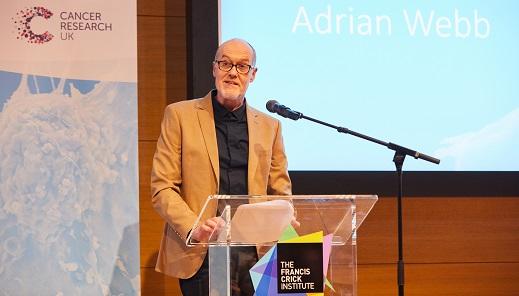 "It hurts to tell my story but the need to talk about how research has helped me outweighs the pain."