Online panel member – Join our pilot Online Insights Panel for people affected by cancer
Would you like to take part in more patient involvement opportunities with the flexibility to get involved from home?
We're piloting a new Online Insights Panel, so you can share your views on areas like our fundraising and health marketing campaigns from the comfort of your own home via online polls, focus groups or short surveys.
About this opportunity
This online panel is the first of its kind for Cancer Research UK.  As part of the pilot, you'll test out different online methods e.g. polls, short survey or virtual focus groups. You'll also help us decide if these methods can be used with more Involvement Network members. You'll be part of a group of 15 people affected by cancer and you'll receive consultations on an ad hoc basis to shape and influence a range of projects.
In this role, you will…
Get involved from home/remotely using your computer, laptop or tablet.
Give us your opinion on projects to shape and influence work across CRUK, using different online methods/software.
Hear different perspectives from other people affected by cancer.
Help us to decide if the online tools we're trialling are user-friendly and suitable to use more widely, as part of our standard patient involvement offer.
Please get in touch at involvement@cancer.org.uk if you'd like to have a chat or you're unsure whether to apply.
Closing date: Friday 15 November.
Location: Online / Anywhere. Consultations may be independent or via online group discussions.
Payment and Expenses:  A monthly membership payment based on how many consultations you participate in.
Time commitment: You'll receive between 1 and 4 flexible online consultations per month. The pilot will run from November 2019 to February 2020.
Interested? 
Apply below and we'll send you a short application form to complete. You'll then hear form us about whether you've been invited to join the pilot, once we've reviewed all applications.
Diversity
At CRUK we value diversity and we're committed to creating an inclusive environment which facilitates the involvement of all people affected by cancer. We actively encourage applications from people of all backgrounds and cultures and believe that a diverse involvement network (or range of views and insight) will help us to better represent people affected by cancer and make a difference for cancer patients.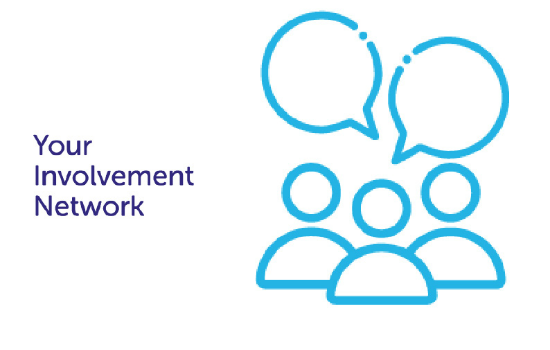 To become a member of Your Involvement Network and help us beat cancer, please click below and complete your details.
Get in touch
If you have questions about any of our opportunities, please get in touch with us by emailing us on    involvement@cancer.org.uk or call us on 0203 469 8777