Join our Policy & Communications Cancer Insights Panel
Our Cancer Insights Panel (Policy & Communications) influences the work that we do at Cancer Research UK. As part of this panel, you will join a group of 15 people recently affected by cancer (patients and loved ones), to share your views on areas like our fundraising campaigns, online information and our work to influence Government and the NHS.
About this opportunity:
We want to work closely with you to ensure the work we do represents and reflects the needs of all people affected by cancer. We want to continually bring in new perspectives, so we're looking for new members to join our policy and communications panel.
Closing date: Sunday 14 April. Please note that the closing date is given as a guide, you are advised to submit your application as early as possible to avoid disappointment.
Location: Meetings will take place in London on weekdays. The venue is accessible.
Payment and Expenses: Travel and reasonable accommodation expenses paid. £80 payment offered for each meeting.
Time commitment: 1 year, with day-long meetings held on weekdays in London every other month along with additional email consultations.
How do I get involved?
Take a look at the Cancer Insights Panel (Policy & Communications) role profile and then email us for an application pack. Contact us at involvement@cancer.org.uk or call Rosie on 0203-469-5570 if you would like to have a chat.
Interested in Research and Strategy?
We are also recruiting for our Cancer Insights Panel (Research & Strategy), which shares our vision for valuable patient involvement across Cancer Research UK. It has a slightly different focus, helping us identify policy and research priorities, to make sure that everything we do represents the needs of people affected by cancer. If you think this is something you are more suited to, take a look at this opportunity.
Request an application pack for this role to use your experience of cancer to influence the work of our teams across Cancer Research UK.
Panel member's story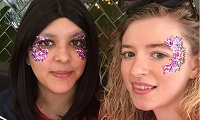 "In order to raise awareness and improve early diagnosis, something needs to change. I hoped and now believe that my position on the Cancer Insights Panel is helping this change." – Natasha, current member