Join Imperial College's Young People's Network
The Patient Experience Research Centre at Imperial College are looking to recruit young people, between 17 and 25 years old, who want to get involved in shaping and designing health research, to make it more relevant to them and other young people. Members will also get the opportunity to attend training sessions on research and public involvement and meet other young people.
About this opportunity:
The Patient Experience Research Centre at Imperial College are in the process of co-creating (with young people) a network to help shape current and future health research relevant to young people (between 17-25 years old and living in North/West London) by sharing their ideas and opinions. By joining this network, you'll have direct contact with health research groups at Imperial College, London, dealing with various research topics including mental health, flu, asthma, air pollution, diabetes, cancer, being a carer and many more. Opportunities to get involved may be online or face-to-face and you can be as much or as little involved as you wish. Training and support will be provided. There will be 4 to 6 monthly meetings in Zone 1 or 2 in London where there will be time to socialize with other members of the network.
Involvement opportunities may include: identifying research priorities, reviewing research plans, commenting on a clinical trial schedule of visits, helping draft interview questions, drafting posters to recruit young people to take part in a study, analysing research results from their perspective (training provided), being a co-researcher (e.g. interview participants in a study – training will be provided), helping to summarise research results, reviewing research documents e.g. informed consent forms, delivering training to researchers on how to involve young people in research (training provided).
We need you to help influence research design and change healthcare by sharing your lived experiences. We are interested in the network being as diverse as possible and including young people from all walks of life. No experience is required.
Please contact ppi@imperial.ac.uk for any enquiries.
Closing date: Monday 23 December
Location: Zone 1 or 2 London venues or Imperial College campuses (i.e. South Kensington, Paddington, Hammersmith, and Charing Cross)
Payment and Expenses: Travel (and other approved) expenses will be reimbursed and payment for involvement activities will be made in accordance with NIHR INVOLE's payment policy 2016. This works out to be approximately £25 per hour but depends on the task involved.
Time commitment: Face-to-face meetings (of up to 2.5 hours) (not compulsory) will take place approximately every 4 to 6 months in Zone 1 or 2 in London and members will be invited by email (or another chosen communication method) to get involved in opportunities which interest them as often as they wish.
Any specific criteria: Aged between 17 and 25
Diversity
At CRUK we value diversity and we're committed to creating an inclusive environment that facilitates the involvement of all people affected by cancer. We actively encourage applications from people of all backgrounds and cultures and believe that a diverse involvement network (or range of views and insight) will help us to better represent people affected by cancer and make a difference for cancer patients.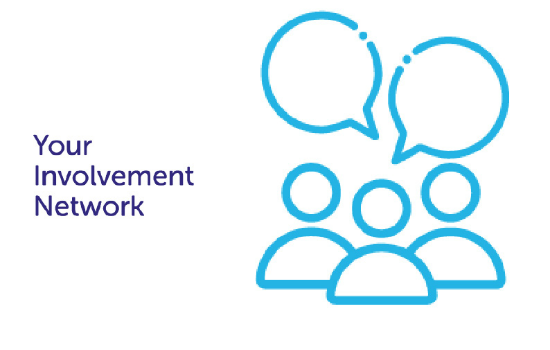 To become a member of Your Involvement Network and help us beat cancer, please click below and complete your details.