Workshop – Take part in the discussion to improve patients' clinical trial experiences
We are sorry, this opportunity to get involved has closed
Thanks for your interest in this opportunity, unfortunately it's now closed.  We do have other exciting ways for you to get involved, which are listed on our current opportunities page.
We're looking for 4 volunteers with experience of clinical trials to attend an event for Clinical Research Nurses.  You'll take part in workshop discussions with the nurses and help us improve patients' clinical trial experiences.
About this opportunity
Clinical research nurses are at the forefront of clinical cancer research, helping to turn science into treatment for people affected by cancer. They deliver vital cancer research through clinical trials which evaluate the safety of new pioneering cancer treatments and how well they work. In recognition of the invaluable role, the nurses play and, to support their professional development, CRUK  launched the Excellence in Research Programme. 
At the event, which takes place on Wednesday 5 February, there will be a mix of interactive workshops, talks, panel discussions, and networking. It aims to share best practices and the latest advance in cancer research, inspire research nurses and give them an opportunity to hear from people affected by cancer and their clinical trial experiences directly. 
We'd like to invite 4 volunteers who've been affected by cancer with clinical trial experience to the event. Your role will be to join a workshop and participate in workshop discussions with clinical research nurses, help judge their poster presentations and chat with them about your clinical trial experiences. This is a chance for you to help us improve patients' clinical trial experiences!
Closing date: This opportunity has now closed.
Location: Burlington Arcade, Birmingham
Payment and Expenses: CRUK will cover all reasonable travel expenses to and from the event and are also able to arrange accommodation within walking distance of the venue in Birmingham the night before.  An optional payment of £80 will be offered your preparation for and participation in the event. 
Time commitment: One-off opportunity, day long
Support offered: If you have any questions or would like to have a chat about the opportunity, don't hesitate to get in touch with us at involvement@cancer.org.uk. We'll provide a briefing and telephone calls closer to the event to the successful candidates. 
Any specific criteria: Experience of clinical trials as a patient, carer or loved one.
I'm interested, what should I do now?
Download the role profile for more information about the role. If you'd like to apply, please contact involvement@cancer.org.uk and answer the following questions (500 words maximum): by Wednesday 4 December.  
•    Please, could you tell us a bit about your clinical trial experience and why you'd like to take part in this opportunity?
•    For the workshop discussions to work effectively, it's important that volunteers feel comfortable talking about their cancer experience and show good communication skills. Please, could you give one example of a time when you've taken part in a group discussion? What key skills and behaviour did you show?
At CRUK we value diversity and we're committed to creating an inclusive environment which facilitates the involvement of all people affected by cancer. We actively encourage applications from people of all backgrounds and cultures and believe that a diverse involvement network (or range of views and insight) will help us to better represent people affected by cancer and make a difference for cancer patients.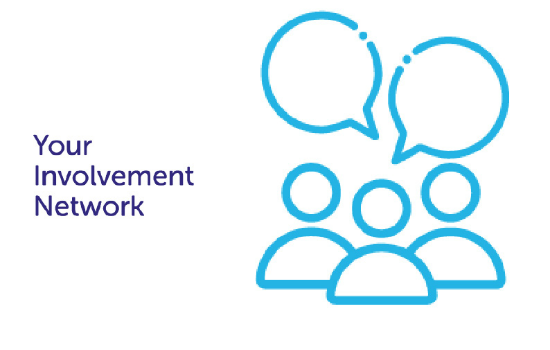 To become a member of Your Involvement Network and help us beat cancer, please click below and complete your details.
Get in touch
If you have questions about any of our opportunities, get in touch by emailing us at     involvement@cancer.org.uk or call us on 0203 469 8777