Debby's story
Alongside other patient representatives, Debby helped us review plans for patient involvement in funding applications.
"It has been a fun experience working alongside smart and interesting people who are passionate about curing cancer."
This September, Debby and 7 other people affected by cancer, worked with us to review our research centres' plans for patient involvement.  This is the first time that we've asked research centres, who are applying to us for 5 year's funding, to tell us how they plan to involve people affected by cancer. Not only did patients and carers review and score the plans, they also provided very useful written feedback to all of the applicants which will help them to carry out their plans. 
We asked Debby what getting involved was like.
"I've always found people open, willing to listen and interested in finding out more about a patient or carers' view on their work. I've been lucky enough to have been involved in a lot of different ways over the past two years.  I think the variety of opportunities really shows that Cancer Research UK genuinely values the views of people affected by cancer and wants to them to help shape their work.  That gives me a huge buzz. 
Why did you get involved?
"I've been a carer and a cancer patient, so I'm very aware of the impact cancer has on everyone's life.  I believe that research is one of the big ways of finding new cures, improving survival rates and the quality of life for people living with cancer.  Cancer Research UK does some outstanding work, and I wanted to help and to be part of that.
The perspective of the patient or carer is vital to research projects. As well as helping researchers to think about the ways that people affected by cancer can be involved, they can help shape research and give their view on what is acceptable and viable for a patient."
Get in touch
For more information and to join Your Involvement Network contact us on 0203 469 8777 or email us on involvement@cancer.org.uk.
Get involved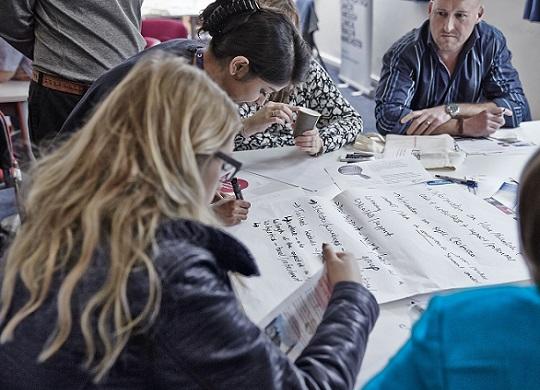 Find out how you could get involved in shaping our work and see our latest opportunities.