Ann, Ambassador of the Year, Flame of Hope 2015
"Cancer always seems to happen to someone else, but when it does suddenly hit you, your life depends on the work, research and treatment Cancer Research UK makes possible. For that I am eternally grateful."
What she did
Ann took part in her first Race for Life in 2007, unaware at the time that she was in the early stages of breast cancer and pregnant with her third child.  She bravely went ahead with her chemotherapy during her pregnancy and her son Ben was born healthy and well.
A year later, Ann was told she was clear of cancer, and decided to share her story publicly, carrying out as many interviews and photo opportunities as she could to raise awareness about the need to fund further research and encourage others to support Cancer Research UK.
However, in 2010, Ann was told the cancer had returned and was now treatable but not curable.
Ann's volunteering highlights
Undeterred, Ann took part in Race for Life again and has since become an incredible ambassador for the charity. She is an avid member of her local Relay for Life, initiates her own fundraising events, and has fulfilled media requests for campaigns like Shine Night Walk, BBQ and World Cancer Day.
Though her story is deeply personal, Ann conveys it fearlessly and articulately. She's passionate about sharing the message that, while more people are surviving cancer, there's still much more work to be done. When she lost her hair she didn't hesitate to appear on our 2010 TV advert.
She says: "I simply don't have time to die. I have three children I want to see grow up. Cancer Research UK is helping me do that."
Ann has now undergone five courses of chemotherapy, four courses of radiotherapy and two major surgeries. Despite being in almost daily pain and a single mum of three, Ann volunteers tirelessly for Cancer Research UK.
Ann lives with the knowledge that she may have just months or hopefully years to live, but this has not dented her zest for life, her optimism and her humour:
'You have to deal with it. You have to be positive and you have to be strong because it'll beat you mentally otherwise. I'll fight - I'll stay strong and I'll fight until I draw my last breath. I have to. I've got too much to lose.'
Would you like to share your story? Find out more information here.
Flame of Hope Awards 2016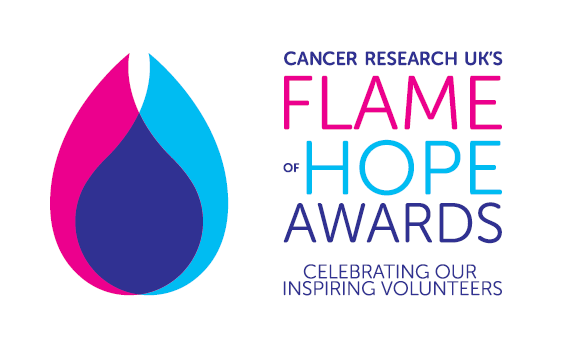 Do you know an inspiring Cancer Research UK volunteer? Then nominate them for a Flame of Hope Award right now!