Alex Edwards, Highly Skilled Volunteer (Citizen Science)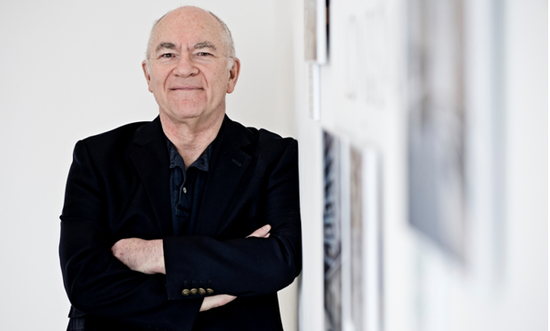 "Leaving a legacy isn't just saying, "I'd like to leave you some money." It's saying, "I'd like to leave you some money, but I'd like to be involved in what you're doing. I'd like to feel that I'm part of the charity, your work and your progress."
What Alex does
In 2015, Alex used our Free Will Service and generously decided to leave a gift in his Will to Cancer Research UK. He really wanted to support us further through volunteering, and as a result has recently spent 3 months placed in our Citizen Science team as a highly-skilled office volunteer, donating his time and skills to help with the Genes in Space project.
Genes in Space asks volunteers to spot genetic faults in breast cancer data. Alex's work focused on comparing individual citizen scientist's results with expertly classified data to identify if there are users who are particularly good at completing this task. The ultimate objective of this project is to help us to identify how to harness the power of crowd in the most effective way. 
Why does Alex support CRUK?
 "My mother died of cancer, so supporting Cancer Research UK was a natural choice. She had a mastectomy, but was soon told that the cancer had spread. At this point, I was 8 years old. My father and I waited and hoped for months, but in a kind of dread. Finally he then told me that she was going to die as gently as he could. My mother passed away fully two years after the initial diagnosis. I was 10. 
I think people get a lot more out of volunteering than they necessarily expect to. I've found that a lot of experienced volunteers find comfort and friendship through getting involved in a community who are working together towards this huge goal. Volunteering has really helped me to regain the social aspect of work." 
Alex's background
In addition to a PhD in engineering and applied science and an MSc in theoretical physics, Alex has had a varied career working as a computer programmer and data analyst, and has spent nearly 2 years teaching English in Mexico and Brazil. He says, "as far as work is concerned I like to think that I'm prepared to do anything - whether it's running up a spreadsheet or making a cup of tea for colleagues. Just being involved with Cancer Research UK and witnessing its progress really is its own reward. 
Alex will be moving on to continue his volunteer work in the Cancer Research UK and UCL Cancer Trials Centre where he hopes to be able to use his programming experience to support the statistical and reporting functions of clinical trials. 
Alex's highlights…
"I think that volunteering for Cancer Research UK, getting myself involved with its research, and helping to raise awareness in the community is a fitting place for me to be during this, the final third of my working life. I also know that through leaving a legacy in the capable hands of Cancer Research UK, the money will be invested into a future where cancer is a thing of the past.
I'm sure that there are so many people like me with enormous amounts of experience and skills which they just don't know where to use; people who would love to be actively involved and make a difference.
I'm hoping that sharing my story might encourage some of those people to find out more and get involved themselves. Not only will they discover the satisfaction of being useful but also that it can be a lot of fun!"
Find out more about volunteering in our offices and our Professional Placement programme. 
Find out more about leaving a gift in your Will to Cancer Research UK.