Bev, Volunteer of the Month - July 2016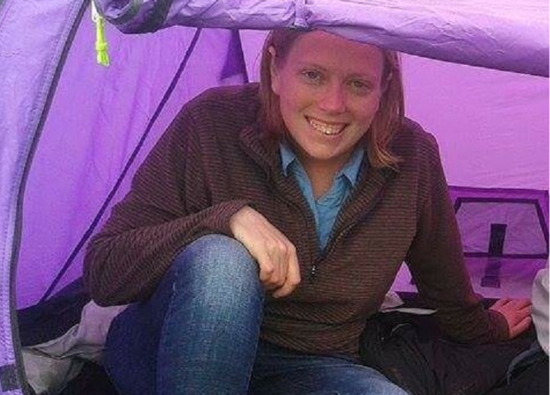 Bev Thurgood, Events Volunteer
After losing her father to Pancreatic cancer, Bev started volunteering at Race for Life and has been supporting our events in the Norwich area for the last 9 years.
Bev's story
"I feel very honoured to have been chosen as Volunteer of the Month. I began volunteering after my Father passed away from a battle with Pancreatic Cancer. It went undiagnosed for many months and by the time they sent him for a scan the cancer had taken over.
I want to try and make sure other people don't go through the pain that my father and my family did. I started off volunteering as a Start/Finish volunteer before moving onto working on Admin and then Admin Manager. The main thing I have gained from volunteering is a "Race for Life Family". Even if we don't see each other that often, everyone is welcomed into the family with open arms.
If anyone was thinking about volunteering, I would tell them to do it! It's great fun, you get to meet lots of new people and it's amazing knowing that you are helping to beat cancer sooner. As a volunteer, you are part of a huge team all working together towards the same goal. If we can help just one person not to have to go through this suffering I will be more than happy."
Sarah, Nominator and National Events Manager for the East Events Team, said:
"Bev has supported our events in Norwich since 2007. She's a hugely valued member of our event day team and is so friendly, helpful and always smiling. She is usually based in the Enquiries Marquee at Race for Life, helping people who've forgotten their numbers, want to make a donation, write back signs or need safety pins etc.  Whatever we do, Bev is there as part of our trusted army of volunteers.
During a recent move to the North West of England, Bev received the keys to her new house and, instead of moving in, made a 5-hour trip to Norwich to support us at Race for Life, without actually having set foot in her new home!
Over the past 5 years alone over 41,000 women have taken part in Norwich Race for Life events and we have raised over £2.5 million. We simply couldn't achieve this without our loyal volunteers and we know our North West team will be very pleased with their new recruit - thank you!"
 
Congratulations Bev!
Do you know a volunteer who has been particularly brilliant recently?