Meet our volunteers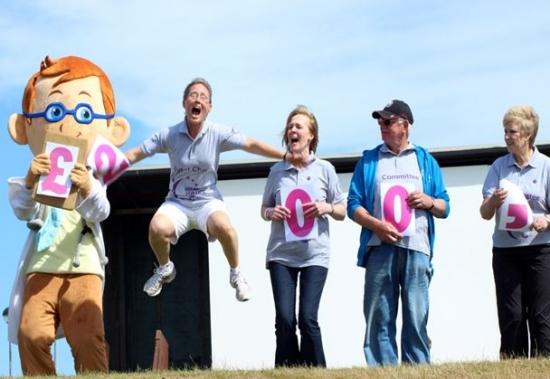 Meet some of our amazing volunteers and find out what they say about their experiences.
"I wanted to beat cancer however I could, so that one day we can make the whole world free of it." Read Debbie's story 
"Being unable to help my Mum empowered me to join the fight against cancer on a much bigger scale." Read Jonathan's story
"The main thing I have gained from volunteering is a Race for Life family". Read Bev's story
Having seen the devastating effects of cancer first hand, Jo is determined to raise funds and awareness for Cancer Research UK. Read Jo's story
Linda and David have been volunteering at Cancer Research UK events in their local area for many years, supporting Race for Life, Pretty Muddy and most recently, the Snowflake Run. Read Linda and David's story
Richard has beaten Lymphoma twice and is now passionate about raising both funds and awareness for Cancer Research UK. Read Richard's story
David, a volunteer with our Elm Park Shop in Essex, is besotted by books and our brilliant February Volunteer of the Month. Read David's story
Lily was a standout volunteer when she took part in the Autumn 2015 internship intake and supported the Kids and Teens campaign team.  Read Lily's story
"If you feel strongly enough about the cause and want to make a difference, then volunteering is a no brainer!" Read Nick's story
"Volunteering helps you see life from another angle and you appreciate things a lot more." Read Tom's story
"Without advances in cancer treatments my mum wouldn't be here." Read Lauren's story
"It's impossible to explain the buzz you get from volunteering, but I guarantee if you sign up once you will want to do it over and over again." Read Kirsti's story
"It's been so uplifting to see so many people support the charity, and that in return gives so much support to those affected." Read Francesca's story
'While I expected my first day at the store to be the usual form filling and shop floor tour, it was so much more awesome than that!' Read Ben's story
After losing his wife to cancer, Nigel was on the lookout for a challenge where he could use his skills to really make a difference. Read Nigel's story
When she was diagnosed with breast cancer, Lorraine wanted to find a way to help make sure more people benefited from life saving research into cancer. Read Lorraine's story
"Leaving a legacy isn't just saying, "I'd like to leave you some money." It's saying, "I'd like to leave you some money, but I'd like to be involved in what you're doing. I'd like to feel that I'm part of the charity, your work and your progress." Read Alex's story.
"Cancer always seems to happen to someone else, but when it does suddenly hit you, your life depends on the work, research and treatment Cancer Research UK makes possible. For that I am eternally grateful." Read Ann's story.
Nick, who has been volunteering for Cancer Research UK since 2006, is a fantastic example of the dedication and passion that our volunteers have for ganging up on cancer together. Read Nick's story.
"I wanted to do something different with my Saturday evening," he said. "I liked the idea of getting out and meeting new people without having a massive hangover on Sunday morning! Read his story.
Cancer Campaigns Ambassador Rosa Macpherson, talks about why she became an Ambassador. Watch the video below to find out more.