Online Marketplace Hub volunteering for Corporate Partner Employees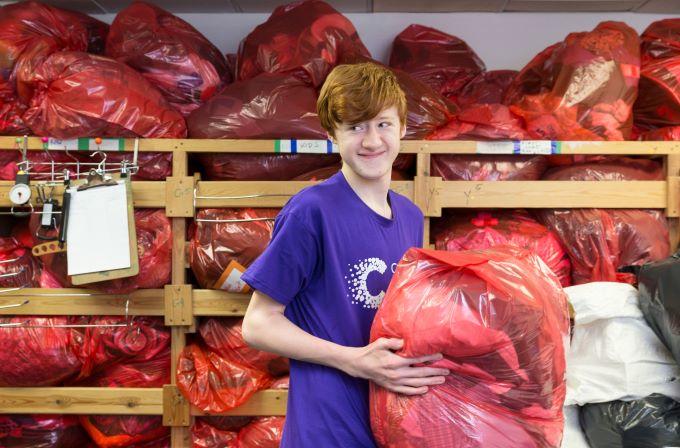 Apply now
All you need to do is complete our short application form online. A member of the team will then get in touch with you.
What Will I Be Doing?
Our Online Marketplace Hub in Romford, is available for Corporate Partner employees to volunteer at in groups. You will be helping us drive sales for our various online marketplaces such as eBay and Depop.
There are many different roles to choose from in our Marketplace Hub. You could be
Processing stock (measuring items and completing information cards for items to be listed online)
Photographing processed stock in the photography studio
Picking and packing purchased items for dispatch to their new owner
Writing adverts and listing items on our online marketplaces
Helping keep the hub clean and tidy  
Volunteers will arrive, have a tour around the operation (including a Health and Safety briefing) and then get stuck into the days' volunteering.
The opportunity is available Monday to Friday for a maximum of six hours, and Corporates are asked to arrive no earlier than 10.30am. It can be arranged for teams to work together on the day and we ask for a maximum of 8 people to volunteer. Volunteers will need to bring their own lunch and snacks (there is a staff room where they can eat), and it is recommended that they bring suitable clothing for working in a warehouse environment (layers and good shoes!)