Celebrating our Volunteers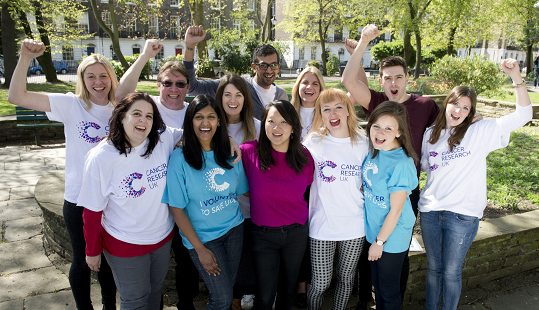 Thanks to the support of thousands of volunteers we've made huge advances in the prevention, detection and treatment of cancer.
Our collective force of over 40,000 volunteers is vital to our success. They donate their time to:
help run our shops,
fundraise, campaign and raise awareness in our communities,
support our events,
offer their skills to projects across the charity and much more.
Flame of Hope Awards
Our annual national Flame of Hope Volunteering Awards celebrate our most inspiring volunteers.
Since 2003 we have presented over 1300 Flame of Hope awards to thank the committed individuals who give their time and energy to help beat cancer sooner.