Walk All Over Cancer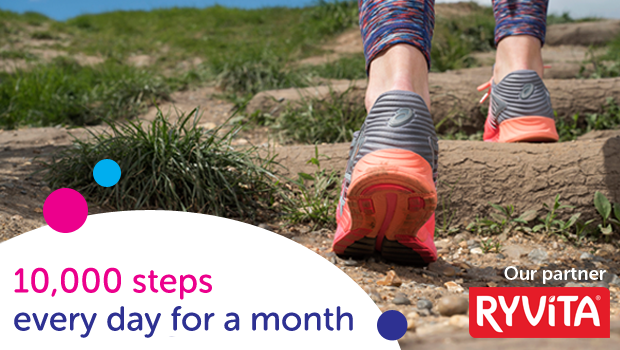 Sign up to Walk All Over Cancer
Walk 10,000 steps every day for a month
Get fit and feel amazing as you step up to raise money for life-saving cancer research. Whether you walk to work, take up jogging, or give the lift a miss, the money you raise will help bring forward the day when all cancers are cured.
Sign up for your fundraising pack and online Giving Page.
Our partner

As a new partner to Cancer Research UK, Ryvita are proud to be helping you Walk All Over Cancer. As part of this exciting partnership, Ryvita aim to encourage more people to walk 10,000 steps a day as part of a healthy active lifestyle, and raise more for life saving research.