Virtual TCS London Marathon 2023
Take on the Virtual TCS London Marathon 2023
Date: Sunday 23 April 2023
Distance: Marathon
Whether you already have your own place or you'd like a charity place, join Team Cancer Research UK for the Virtual TCS London Marathon 2023 and play your part in supporting vital cancer research. 
How to join Team Cancer Research UK
What is the Virtual TCS London Marathon?
On 23 April 2023, 90,000 people will be taking part in the biggest marathon ever staged in the world. 50,000 will be running the streets of the capital in the physical, in-person marathon, and 40,000 will be running from wherever they are, joining virtually!
How does the Virtual TCS London Marathon work?
When you sign up to do the virtual marathon you'll have a full 24 hours to complete your 26.2 miles on Sunday 23 April, choosing your very own location and route. You can take breaks in this time, and complete in as many runs as you like. You can use the official TCS London Marathon App to log and track your run.
Why run for Cancer Research UK?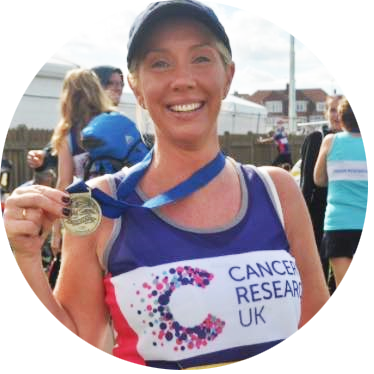 Bridie has taken on the Great North Run six times as part of Team Cancer Research UK. She fundraises in memory of her Dad, who died of bowel cancer. 
My first runs were really hard, but I trained and persevered, and I got better. On the day of my first Great North Run I wore my Cancer Research UK vest with pride, I was so happy to be taking part. The atmosphere was amazing and crossing the finish line I was ecstatic! I was so proud of myself and how far I'd come. Every step is worth it. For every person we lose to cancer, it spurs me on even more to continue fundraising so that we can find a cure.
The difference your money makes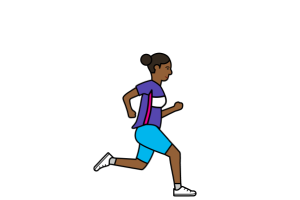 700 CRUK runners taking on the Virtual London Marathon
Hitting their fundraising targets to raise a total of around £96,000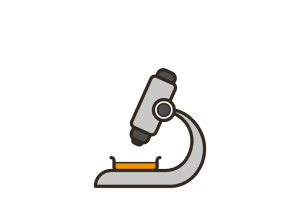 Could fund the CHALLENGE trial for bowel cancer for a year
Team Cancer Research UK runners receive
You will need to download the official app  if you are competing in the virtual marathon. As well as allowing you to track and log your run, the app will help bring your virtual experience to life, featuring famous voices providing a soundtrack to the day. Runners who have completed their registration will receive more information about the app in the lead up to event. 
Contact Cancer Research UK Supporter Services on 0300 123 5461 or email supporter.services@cancer.org.uk. They'll be able to help you with any queries about the event or your fundraising. 
Any questions? Check out our sports events frequently asked questions. 
Find the right event for you