Unique Paul Trevillion Legends Montage set to raise money for the Bobby Moore Fund
To arrange a sealed bid or if you would like to be a phone bidder on the night for the Paul Trevillion Legends Montage please contact the team. 
Our events are only possible due to our prize partners. Interested in donating to London Celebrity Sports Quiz? Please reach our to hear more below. 
Legends Montage by Trevillion
A once in a lifetime opportunity to take home the original artwork titled:  'Legends Montage', created especially for the Bobby Moore Fund by PAUL TREVILLION the globally acclaimed London born sports artist and innovator (b.1934), who has, over a 60 year career worked with countless legends of sport and produced some of the most ground breaking and iconic sporting art ever to appear in print.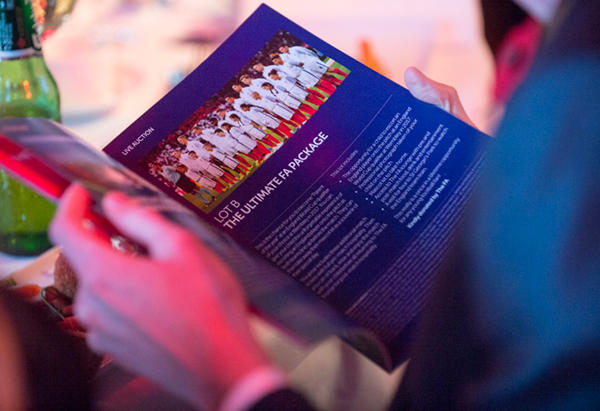 Trevillion's sporting art career was launched in 1952 when he met HRH Prince Philip at the Mansion House MasterBuilders Awards and sketched the Prince.  The drawing achieved national press recognition and a letter from Buckingham Palace praised the young Trevillion's artwork as 'Excellent' .
Trevillion, a 'boy from the Blitz', was summoned to meet Sir Winston Churchill in 1955 on the occasion of his 81st birthday with a portrait he had painted.  Churchill like it so much, he signed it!, The signed portrait is currently on loan at the Professional Footballers' Association in Manchester.
Trevillion is the Creator of the iconic refereeing feature 'You Are The Ref' which began in the Sunday People in 1957 ,and the man who brought Roy of the Rovers to life, with his 'Comic Art Realism' style in 1963.  Artist and author of over 20 best selling books, including the world famous 'Gary Player Golf Class which was syndicated in over 1,500 newspapers worldwide and  the man who in 2016 created the artwork for the  Football Walk of Fame bronze plaques  depicting the legends of the game outside the National Football Museum.
Trevillion's natural gift in taking 'pen and ink' to its limitations and beyond, has been best described by author and highly respected art historian Susie Hodge MA FRSA, "Paul adds washes of vibrant colour.  Nothing is laboured or overworked.....not a static photographic rendition, but a free fluid image that not only captures   movements, form and mannerisms, but spirit and power....Paul Trevillion is the Pele of Sporting Art.  
The "Legends Montage" beautifully captures in Trevillion's distinctive Pen & Ink medium some of the ultimate heroes of their sports through time. From W.G. Grace through to Lionel Messi and Serena Williams, the piece encapsulates many of the legends of the sporting world with of course Bobby Moore at the centre. 
Don't miss this opportunity to own a TREVILLION masterpiece of sporting icons.
FRAMED 'LEGENDS MONTAGE' ARTWORK INFORMATION : 
ARTIST:  PAUL TREVILLION  
ARTIST'S WEBSITE: www.paultrevillion.com
ART MATERIALS: PEN & INK ON FINE ART BOARD
SIZE (FRAMED):  24 inches x 20 inches               
YEAR :  2018
To arrange a sealed bid or if you would like to be a phone bidder on the night for the Paul Trevillion Legends Montage please contact the team on 0203 469 5551 or email special.events@cancer.org.uk