Justin's story...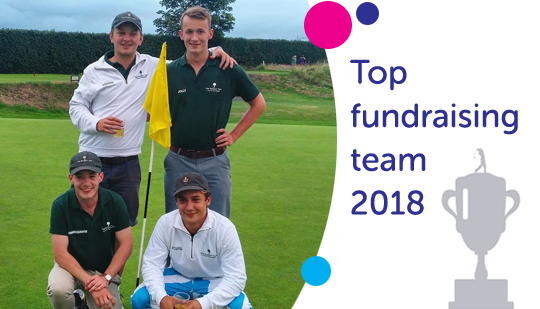 Justin was just 21 when he was diagnosed with testicular cancer. After being forced to take four weeks away from the course during recovery, Justin and his team - 'Down to the Last Ball', took on The Great Golf Challenge and raised an incredible £5,600.
"When I saw the Cancer Research Golf Challenge I couldn't think of a better way to raise money for a cause very close to my heart while having an amazing time with my closest friends. 
Our fundraising consisted of spamming our friends, parents and parents' friends newsfeeds asking for donations, before and after our 4 rounds, as well as a pub quiz held close to the golf course.
We started our challenge at 5:45am nervous about what was to come, by the end of the fourth round later than evening we were all contemplating doing another round for the sake of it. To say we had fun would be an understatement. Personally it is my top golfing memory and I do not see anything beating it."