Top 10 tips for taking on the challenge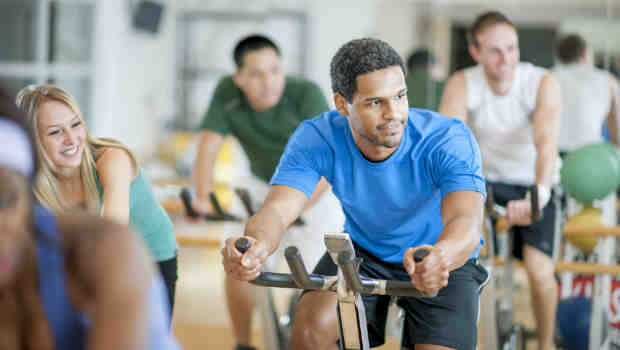 1) GET ACTIVE ON YOUR COMMUTE: One easy way to fit some exercise into a busy working day is to build it into your commute. Why not get off the tube a stop early or cycle, walk or run instead of driving to work.
2) MAKE IT FIT YOUR CURRENT SCHEDULE: Already exercise some days in the week? Great work – keep it up and tell people that you're now exercising every day of the week to raise money for Cancer Research UK!
3) GET OUTSIDE: Explore your local area by putting on your running shoes or getting out on your bike through the month. 
4) JOIN YOUR LOCAL FITNESS CENTRE: Going to the gym for a swim can be a great way to exercise when the weather isn't so great outside. Gyms will often have all the equipment you need to exercise lots of different parts of the body and helpful instructors to give you some top tips.
5) GET ACTIVE AT HOME: There are plenty of ways to get active at home. Why not use video tutorials to try Yoga or Pilates for the first time? Cleaning the house or gardening can also be great forms of exercise too!
6) GET YOUR FRIENDS INVOLVED: Exercise can be much more fun with a group of friends. Why not see what they are up to throughout the month? Maybe a friend has an exercise class that they love going to, or you could try out a new sport together.
7) PLAY A SPORT: Joining a sports team or competing at a sport can be a way to get motivated, and get a sweat on without even realising it.
8) TAKE REST DAYS: Make sure not to go all out every day! Your body needs time to recover. You can still sweat after a brisk walk or other forms of lighter exercise.
9) STAY HYDRATED: Sweating is your body's way of not getting too hot when you exercise. It's important to stay well hydrated and replenish the water that your body's lost when exercising.
10) MOST IMPORTANTLY... HAVE FUN! Take a selfie to show your sponsors how you exercised throughout the month, try something new, exercise with friends… maybe you'll keep it up after your challenge month!
Sign up to the Exercise Challenge