Take the Lead 2018
Book your place
Sign up now for just £5 per dog and join us on the day to help beat cancer sooner!
By registering for this event you confirm that you have read and agree to the event rules.
This is a supporter-organised event
This event is organised by a supporter on behalf of Cancer Research UK with the assistance of Cancer Research UK staff. All questions about the event should be directed to the event organiser directly.
About the event
Take the Lead is a brand new sponsored dog walk organised by Cancer Research UK volunteers. The 3 mile route takes place in one of Colchester's best scenic country parks. 
Take the Lead honours the life-long support and love our canine friends provide.
The route is suitable for all ages and will be on marked woodland and meadow paths. Please note this route is not suitable for wheelchairs and pushchairs.           
Take the Lead is kindly sponsored by the Dogs Play Centre Colchester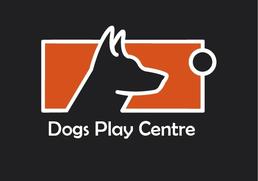 On the day
At Take the Lead, dogs and their owners pay an entry fee to take part in the sponsored dog walk around the beautiful High Woods Country Park – other family members are also welcome, the more the merrier! Every registered participant who takes part will receive a medal, goody bag and a certificate for their dog.
On the day there will be
• Prize for waggiest tail
• Refreshments (at the visitor centre and from the charity cake stall)
• Photographer 
• Stalls  
• Raffle
Take the Lead is a chance to spend a few hours with family, friends and your beloved dog(s) in the great outdoors whilst raising those essential funds to help fund life saving research into all 200 types of cancer. 
Did you know?
Cancer is a disease of cells. All cells can become cancerous - whether they belong to humans or dogs. When cancer does arise, the cells rapidly divide and demonstrate several other key hallmarks of cancer. 
The treatments we have developed for beating cancer in humans can often be used to treat dogs too. Often, like in many cases of human cancers, the first line of treatment will be to remove the tumour. Radiotherapy to kill the cancer cells or chemotherapy to kill actively dividing cells are both used in treating canine cancer. 
There are many different chemotherapeutic treatments that have been developed over the years, each designed to tackle cancer in a slightly different manner. One drug, carboplatin, was developed by Cancer Research UK scientists for treating cancer in humans. Carboplatin is now also used to treat cancer in dogs. It is particularly effective against sarcomas, a type of cancer that can form throughout the body from connective tissues.