RFL Yate Walk All Over Cancer
Sign up to Walk All Over Cancer
Walk 10,000 steps every day in March to raise money for Cancer Research UK.
Get fit and feel amazing as you step up to raise money for life-saving cancer research. Whether you walk to work, take up jogging, or give the lift a miss, the money you raise will help bring forward the day when all cancers are cured.
When: 
1st March - 31st March 
Benefits of walking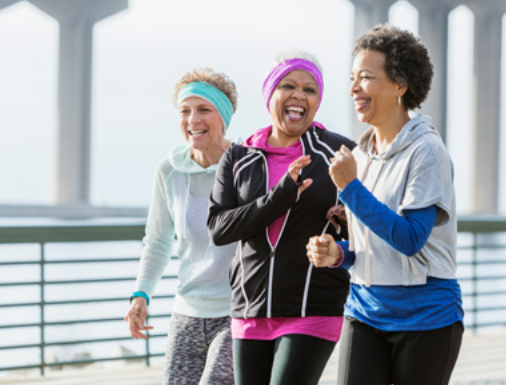 Get fit - build stamina and tone muscles
Reduce stress - zone out and release exercise-induced endorphins
Burn calories - on average you'll burn between 80 to 160 calories per mile 
FAQs
10,000 steps a day for a month? How far is that?
Based on the average person's stride it's 5 miles (or 8 km). You'll have pelted through 150 miles by the end of the month - about the distance from London to Manchester (Or Paris to Brussels if you want to be all continental).
How can I hit my steps target?
There are plenty of ways you can hit your daily target - rack up the numbers by walking all or part of your commute, taking the stairs at work, go for a family walk at the weekend, or even giving the dog a month of extra walks.
Don't panic if you have an off day. You could always make the steps up on a nice weekend walk with the family – or just put in a bit of extra effort and make up the numbers across the next week.
How can I track my steps?
All you need is a pedometer that will count your steps for you. Your phone will have lots of free apps to track your steps each day or you can buy one from your local gym or running shop.