Marathon Month Challenge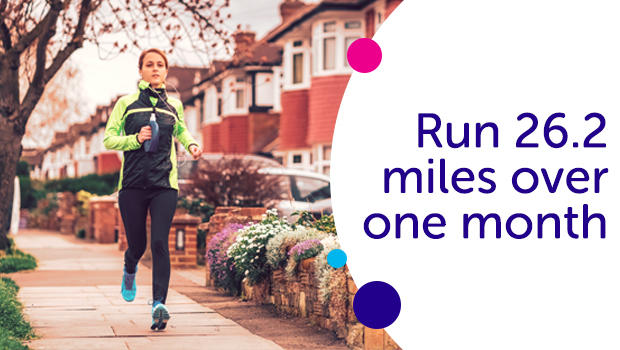 Run the distance of a marathon in a way that suits you and raise money for life-saving research.
It's your route, your time, your marathon. 
Sign up to get your fundraising page and pack.
There are plenty of free apps that will allow you to track your running miles. We recommend Strava so you can link your account to your fundraising page so your friends and family can track your progress.
Once you've set up your fundraising page, simply select the 'Connect to Strava' and your miles will be published onto your fundraising page.
Click sign up and complete the registration form which will just take a few minutes, you'll then receive an email to verify your email address and set up your fundraising page. You can then personalise your fundraising page and set your marathon month.
Marathon Month Challenge is hosted on the GivePenny website, so you'll be redirected to their site to set up your fundraising page.