The Exercise Challenge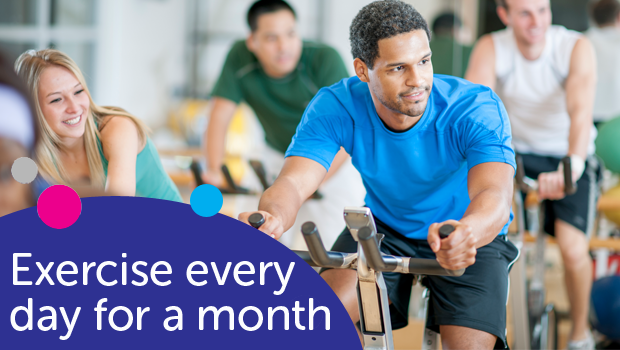 Take on the ultimate fitness challenge and exercise your way, every day for a whole month to raise money for Cancer Research UK.
The month-long exercise challenge for life-saving research
Push yourself to the limits and take part in our month-long exercise challenge. Exercise every day of the month and get sponsored to help beat cancer.
Run, squat, swim, cycle, you decide. Check out our list of exercise ideas to inspire your month and get the donations rolling in.
This is totally up to you. You could do the same activity each day, or you could even challenge yourself to find a different form of exercise for each of the month! We recommend that you include some days of lighter exercise, for example walking, so that you don't burn out.
You can exercise for as little or as long as you want each day. Just so long as it is enough to make you get that sweat on!