National Events Committee in aid of Cancer Research UK
A message from the chairman; Tania Bryer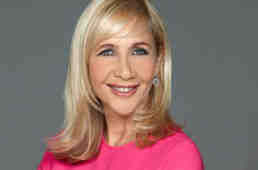 "It's a privilege to be part of a charity who have achieved immeasurable success in changing the lives of those affected by cancer. Since starting in 1993, we have raised an unbelievable £9.2 million to date. We have raised this incredible amount through our uplifting and unique events which fund vital research into to this cruel disease that effects and destroys far too many lives. Please join us in helping Cancer Research UK beat cancer. Together we can do it".
For more information on National Events Committee events please contact us.
Call us on 0203 469 6065 or email us by clicking below.
About the National Events Committee
The National Events Committee (NEC) organises high profile events to increase awareness of the work Cancer Research UK does to accelerate progress and see three-quarters of patients survive the disease within the next 20 years.
It was formed by Jennifer d'Abo in 1993 at the instigation of the then President of Imperial Cancer Research Fund.
Members come from a wide variety of interests and networks to contribute by organising individual fundraising events, procuring sponsorship and gaining publicity for Cancer Research UK. Over the years, the portfolio has included an eclectic range of events and projects, some annual and some individual.
The National Events Committee
Tania Bryer                                      Lizzie Ridding                             Arabella Van Niekerk
Kate Driver                                      Yassmin Ghandehari                  Jane Hines
Lavinia Gilbey                                  Kathryn Raphael                        Jill May
Kelly Hoppen MBE                          Kate Reardon                            Polly Wood
Judith Mellor                                   Debora Staley                            Michelle Van Tulder
Anita Zabludowicz                         Tamara Beckwith                         Adrea Blakeney 
Wendy Kramer                              Hilary Stalibrass                          Hayat Palumbo