Gastronomy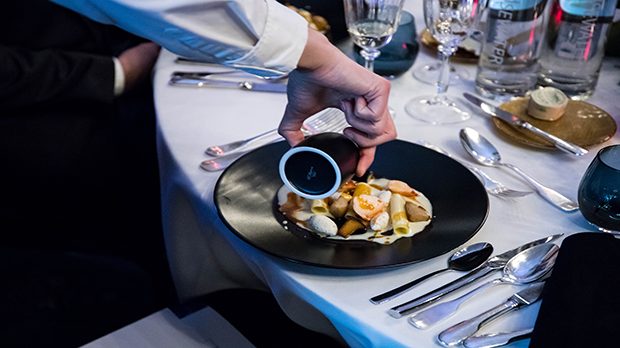 Embankment Galleries, Somerset House
Formerly named Dining with the Stars, this newly reimagined event will bring together two renowned chefs, each outstanding in their contrasting cuisines, who along with their protégés will create an unforgettable four-course menu. They'll go head-to-head, or rather dish-to-dish, to impress the guests and celebrity judges in the room and see their distinct cooking style crowned as winner.
Originally a barrel vaulted barge house linked directly to the Thames, the Embankment Galleries are now a modern and exclusive events space, rarely available for private hire. In this dramatic and contemporary setting, 170 VIP guests will enjoy a one-night-only menu prepared by fine-dining heavyweights and the industry's most exciting rising stars. Served with expertly paired wines, this is a fine-dining adventure for modern food lovers not to be missed.
Chef names and plenty of further epicurean delights to be announced.
Bowel cancer is the second most common cause of cancer death in the UK. Money raised from the evening will go towards The Bobby Moore Fund for Cancer Research UK which funds pioneering bowel cancer research.
The Bobby Moore Fund

Bobby Moore was just 51 years old when he died. Shortly after his death in 1993, Bobby's widow Stephanie Moore MBE set up the Bobby Moore Fund in partnership with Cancer Research UK to fund pioneering bowel cancer research.