Dining With The Stars
For more information on table bookings please contact us.
Call us on 0203 469 5430 or email us below.
A close up, entertaining, fine dining experience like no other.
On the night
Immerse yourself in an evening of entertainment, set alongside four Michelin-starred courses and support the Bobby Moore Fund  fighting bowel cancer at this prestigious event.
Hosted at Whitehall Place the evening will see four Michelin starred chefs come together to create an unforgettable feast of jaw-dropping dalvours and melt in your mouth moments. This year's lineup of chefs will include Lisa Goodwin-Allen of the Northcote, who will be joined by Adam Byatt of Trinity and Jean- Philippe Blondet of Alain Ducasse at the Dorchester. 
The final Michelin starred chef will be announced shortly as well as a number of other exciting surprises giving you a culinary night to remember.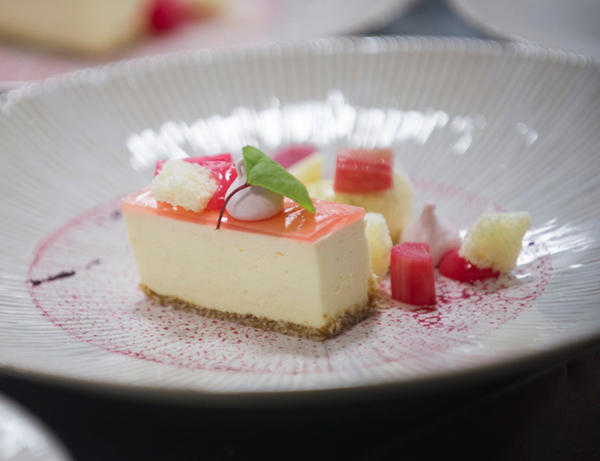 This event, taking place on 25th February 2019, will see guests guided through a culinary journey beginning with a delectable gin reception followed by a comedy act, a sit down dinner of four Michelin-starred courses designed, prepared and, if you're lucky, served by one of our talented chefs and brilliant live music to finish off the evening.
Our 2017 event raised an incredible £127,525 funds for Cancer Research UK. Past chefs have included Tom Sellers (Restaurant Story, Ours and The Lickfold Inn) and Michael O'Hare (The Man behind The Curtain).
This inspired event has fast become a must attend for serious foodies. To keep the event a special and intimate experience, there are a limited number of tables available. Tables of ten are priced at £4,750 with upgrades available.
Cancer is happening right now. Book a table, treat a client or guest to an exclusive experience and help us stop cancer right now.
2018 Dining With The Stars
Our 2018 event was a huge success with a brilliant line up of hugely talented chefs. Tommy Banks (The Black Swan) joined Tom Sellers (Restaurant Story), Atul Kochhar (Benares) and Simon Hulstone (The Elephant) in raising vital funds for the Bobby Moore Fund. 
The Bobby Moore Fund

Bobby Moore was just 51 years old when he died. Shortly after his death in 1993, Bobby's widow Stephanie Moore MBE set up the Bobby Moore Fund in partnership with Cancer Research UK to fund pioneering bowel cancer research.