Volunteering

Volunteer at Shine Night Walk
Join the Shine Volunteer Team and support thousands of people raising millions towards life-saving research. You can be a part of the 100's of volunteers helping to make the incredible Shine Night Walk challenge that bit easier and lots more fun!
We have a Full, Half Marathon and 10k taking place in London this year as well as 10k events around the country.
Our volunteering roles are open for everyone and if you have any accessibility needs or questions, you can get in touch at ShineVolunteering@cancer.org.uk
You'll be able to sign up soon - keep an eye on this page for more details.
There are lots of ways you can help
Volunteer as a group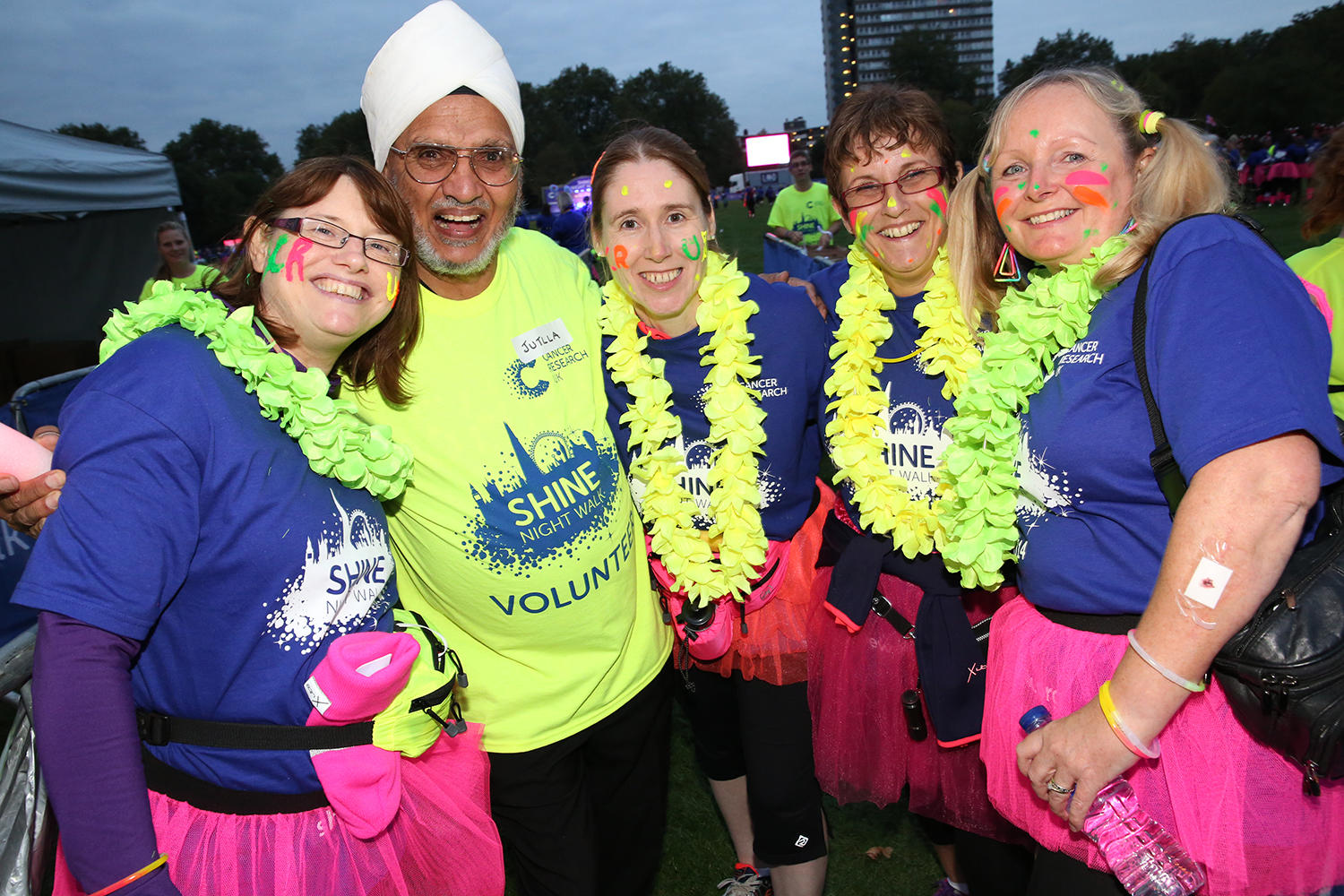 Want to share the experience with friends and family? You can sign up as a group, even if it's just two of you.
Choose your unique group name and include it in the sign up form so that we know you want to work together on the night. Please make sure every member of your group signs up so we have all the information we need to look after you on the night.
What it means to be a Shine Night Walk Superhero
I enjoyed every moment of volunteering at Shine Night Walk because it was a fun evening giving my time to a great cause. The other volunteers where great fun to be around as well as being on hand to help walkers in need, congratulate them on their achievements and spur them on in those last few minutes. Such an amazing atmosphere all night.
–Shine Night Walk Volunteer
Get in touch
We really appreciate what a commitment volunteering can be, our volunteer manager is on hand to answer any questions you might have so please do get in touch!
If you need to change your ideal shift time, add a group name to your application or simply want to say hi then please email ShineVolunteering@cancer.org.uk