Volunteering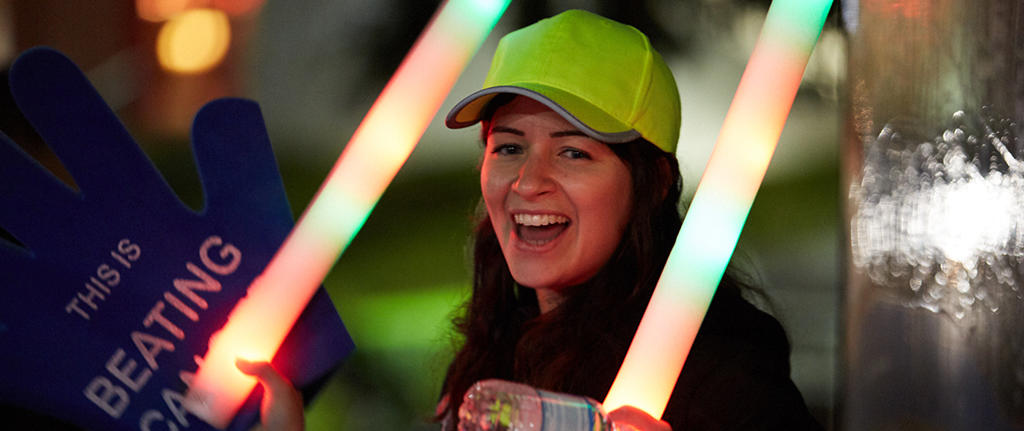 Volunteer at Shine Night Walk
Shine a light for those affected by cancer and volunteer with a range of times and opportunities. In 18 cities we host night-time walking events helping to raise money for life-saving research. Be a beacon in the dark for our participants and help them take on this challenge. From guiding our supporters around the cities to helping set up the course, there are many opportunities for you to get involved.
Volunteer at a regional event   Volunteer at London Shine Night Walk 
We're doing everything we can to keep you safe on the day
Here's how: 
Putting social distancing measures in place across all our events.
We'll be splitting participants into waves to reduce congestion on the course and so there are fewer people on the event site. 
Each site will have a covid co-ordinator.
There will be hand sanitiser provided at your event, which we encourage you to use throughout the day. 
We will be either quarantining equipment or cleaning it between events.
We'll be giving video briefings to volunteers to provide you with all the information you need before your event and reduce time on site.
What you can do to keep safe:
Don't attend the event if you have any symptoms of covid-19 or have been told that you need to isolate.
Please bring your own bottle of water/drink on the day.
Bring a face covering with you. You may need to use this in any indoor areas, and it may also be required for some roles (the event manager will be able to provide more information for your specific event).
Please respect social distancing during your volunteering.
Volunteer as a group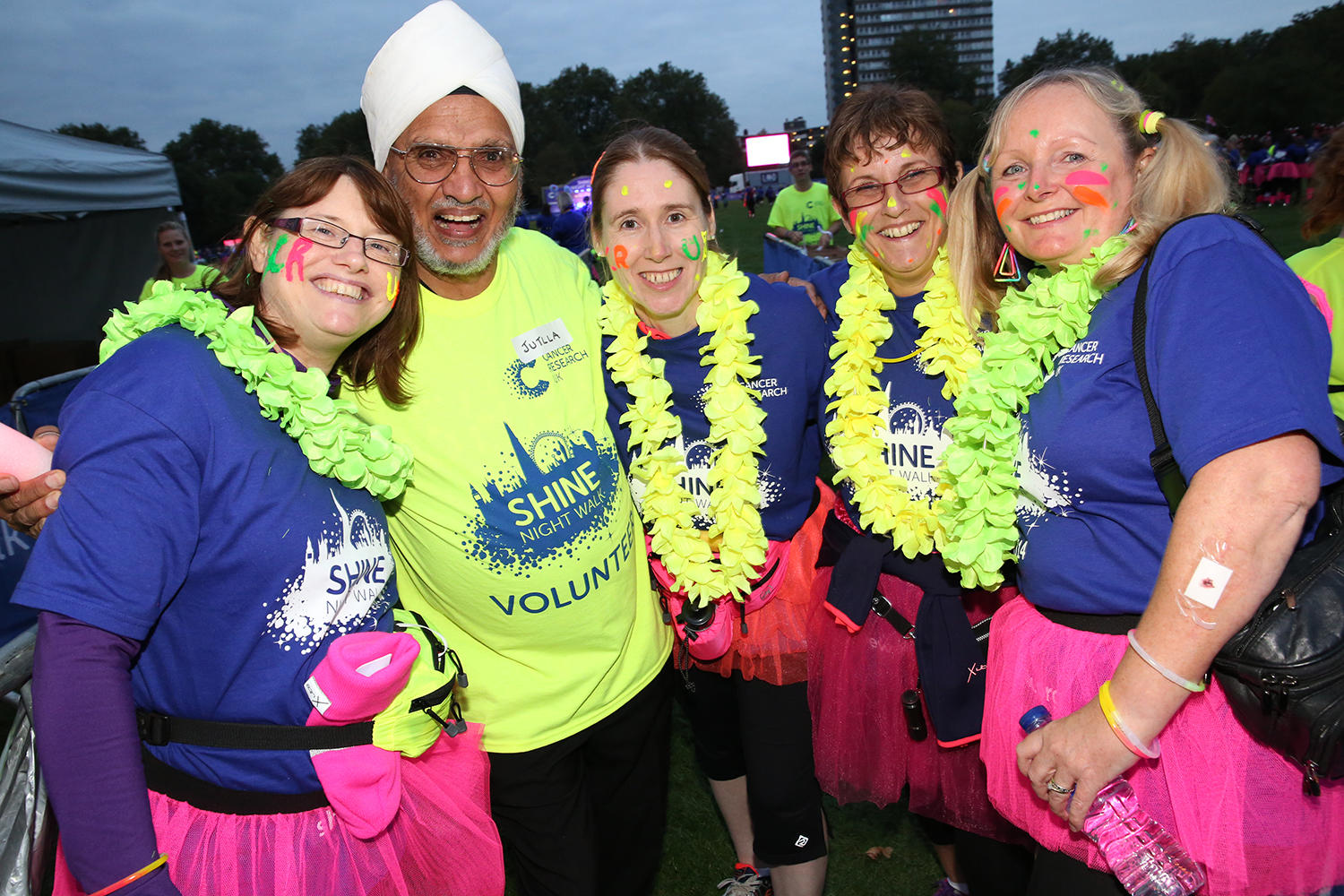 Want to share the experience with friends and family? You can sign up as a group, even if it's just two of you.
Choose your unique group name and include it in the sign up form so that we know you want to work together on the night. Please make sure every member of your group signs up so we have all the information we need to look after you on the night.
What it's like to volunteer at Shine Night Walk
"I enjoyed every moment of volunteering at Shine Night Walk because it was a fun evening giving my time to a great cause. The other volunteers where great fun to be around as well as being on hand to help walkers in need, congratulate them on their achievements and spur them on in those last few minutes. Such an amazing atmosphere all night."
Get in touch
We really appreciate what a commitment volunteering can be, our volunteer manager is on hand to answer any questions you might have so please do get in touch!
If you need to change your ideal shift time, add a group name to your application or simply want to say hi then please email ShineVolunteering@cancer.org.uk