Corporate Opportunities
Support Shine Night Walk 2021
This is not the news we had hoped to have to share with our supporters, but due to the continued risks of COVID-19 we have had to sadly cancel Shine Night Walk 2020. However, there are still opportunities to support the Shine Night Walk in 2021.
Thousands of men and women of all ages take part in Shine Night Walk and raise millions towards our life-saving research. This is a great opportunity for national brands and local businesses to engage with participants, while supporting Cancer Research UK.
For 2021 you could:
Enter or volunteer as a team
Offer on-site sampling along the course
Provide a pit stop for walkers
Promote Shine Night Walk through staff engagement, clients and suppliers
Sign up for matched giving and support your staff to reach their fundraising targets
​Become a Shine Night Walk sponsor or corporate partner
Please get in touch if you think your organisation would be interested in being part of Shine Walk Your Way 2020 or Shine Night Walk 2021. 
Enter a team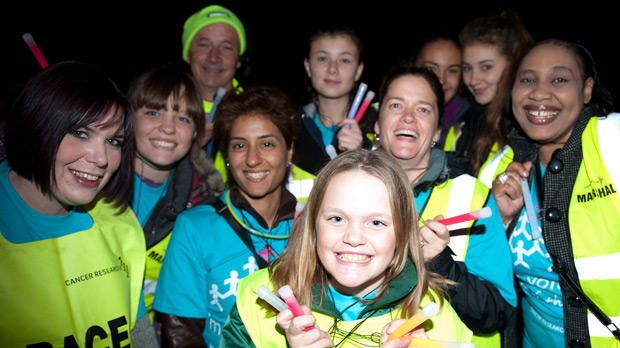 Please email our supporter engagement team & we'll make the process as easy as possible for you: