Volunteering
Volunteer Superheroes wanted!
Be a part of the Shine Glasgow Volunteer Team and support hundreds of people walking through the night to raise thousands for Cancer Research UK. 
From building marquees, handing out refreshments or even cheering along the course we're always in need of help to make the event an unforgettable experience.
Register your interest and be the first to hear about 2018's event
Volunteer as a group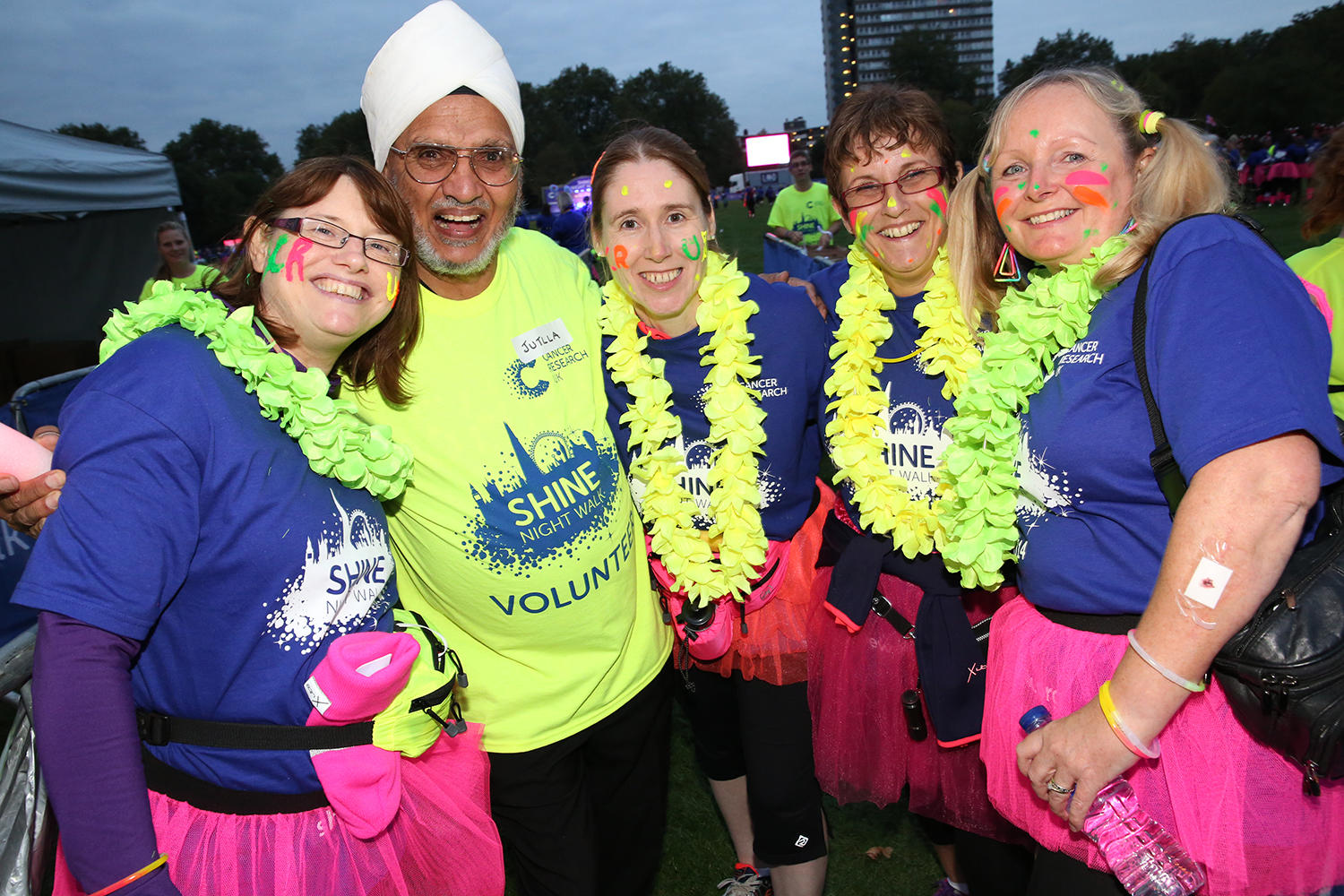 Whether you're a pair, a cadet group or a group of colleagues, we want to ensure that you get to volunteer together. All you need to do is agree on a group name and when you each sign up, share that same name in each application. Any concerns get in touch – volunteering-shineglasgow@cancer.org.uk
What it means to be part of the Shine Volunteer Team
'Volunteering for the Shine Night Walk was my way of remembering my best friend who lost her battle in 2011. Now, not only do I volunteer to remember my best friend, my aunt is going through chemotherapy for breast cancer so this year I have double the reason to cheer on those taking part. Cheering everyone on gives those struggling a boost to carry on and gives them the buzz that I get in volunteering, it's truly the best thing I have ever done and Lou would be proud.'
– Steph, Shine Volunteer Ambassador
Get in touch
Do you have a question concerning volunteering at Shine or a change in details from when you originally signed up? Paul, our Volunteer Manager, is on hand to support you so please get in touch by email and he'll get back to you within a couple of days; volunteering-shineglasgow@cancer.org.uk