Planning your Great Hike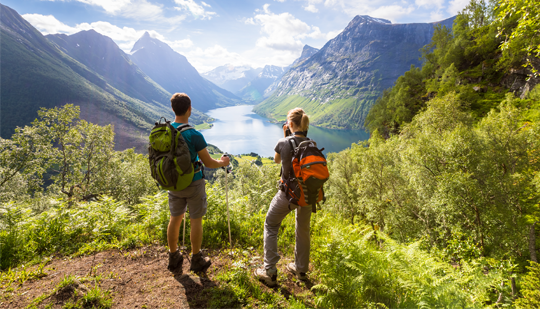 Follow our 10 steps to make your Great Hike a success.
1) Choose your hike
Think about your fitness level, distance, weather and location when choosing your hike. Here's just a few route ideas to inspire your choice.
2) Set a date
Commit to a day or weekend when you're able to complete your challenge so you can let your supporters know.
3) Research your route
Search trusted websites that offer route information and find out if there'll be any obstacles along the trail like slippery roots or stream crossings.
4) Calculate your estimated hike time
It's good to know approximately how long your hike will take. To work this out use this handy hiking time calculator.
5) Book accommodation and travel
If your hike is far away from home, make sure you plan where you'll stay and how to get there as early as possible.
6) Get your friends and family involved
Make your Great Hike even more memorable by getting others to join you. Let them know all the details and make fundraising a real team effort.
7) Kickstart your fundraising
Use the fundraising ideas included in your pack to inspire your fundraising or donate to your own page to get the ball rolling.
8) Spread the word on social
Once you've signed up and set your route, shout it loud and proud that your hiking for Cancer Research UK alongside a link to your Giving Page.
9) Pack the essentials
Get prepared with any equipment you may need ahead of your hike, your tick-list will be included in your pack.
10) Have fun!
We want you to enjoy every moment of your Great Hike experience from the excitement of planning to the day itself. Read our top tips for the day of your hike.
Sign up to The Great Hike
Escape everyday life, discover breathtaking views and hike to fund life-saving cancer research.