Katy's story...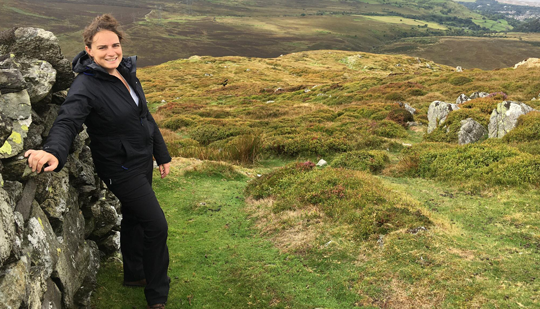 I went through treatment for breast cancer in 2018 and 2019, and throughout that was always conscious that a lot of the treatments I was getting were developed as part of research funded by CRUK. I was also conscious of increasing amounts of evidence which suggested that there was a link between physical exercise and survival rates for those diagnosed with cancer, and was looking for inspiration to get out and do more exercise myself. Sweatember was perfect as it combined both!
The hardest thing was blocking out time in my diary to fit some exercise in every day; I work full-time and have a lot of hobbies which keep me busy, so often found myself trying to fit in a swim before work or a late-night session on the exercise bike!
The hardest individual day was during a holiday to Wales. We'd planned a couple of serious mountain hikes to keep up my exercise, but the weather was absolutely grim. The thought of the challenge and the sponsorship was the only thing that kept me going!
I regularly updated my Facebook with activities. Friends and family (and friends of friends of friends!) were unbelievably generous. I initially hoped to raise £300, but exceeded that pretty quickly!
People often tell me how well I look for a cancer survivor; I tell them I feel fitter and healthier now than I ever have done - and that is mostly thanks to the habits I started when doing Sweatember! It was great raising so much money for CRUK, but the personal rewards have been huge too.