Sugar Free Month Top Tips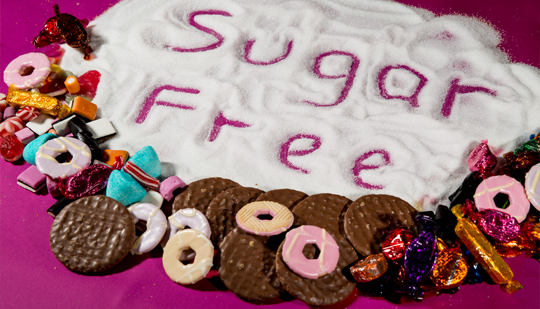 As well as the obvious things such as cakes, biscuits, chocolate, sweets and desserts, sugar is also added to a huge amount of unexpected grocery items. Fizzy drinks and juices contain plenty of the sweet stuff, and the amount in most of the nation's favourite alcoholic drinks is surprisingly high too. Here are our top tips for a sugar free month:
Try to make your meals and snacks from scratch so that you know exactly what's in them.
A quick look at the labels on food and drink packaging will let you know whether sugar has been added.
Try sticking to water, milk, tea and coffee (without sugar added) for drinks, and nuts, cheese, vegetables, and sugar-free rice cakes for snacks.
For more advice on what you can and can't eat, download our low down on going sugar free.