Why Emma went Dry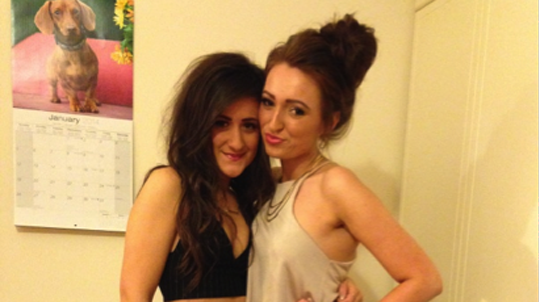 Emma was diagnosed with cancer when she was just five.
When her mum realised that her stomach was swollen, even though she wasn't eating anything, she had tests done. It was discovered that she had a tumour on her right kidney – a Wilm's tumour.
Emma had chemotherapy, then surgery to remove her kidney, followed by more chemotherapy and finally radiotherapy the mop up any stray cancer cells.
"I don't really remember much about my cancer treatment, but I do remember being given blood transfusions, which we called 'my lively juice' because they gave me so much energy!"
Apart from a few minor health problems that are being controlled, Emma is now fine and is studying fashion at the Arts University Bournemouth.
When Emma heard about Dryathlon she told her best friend Ella about it. At first it seemed too hard a challenge, especially being students surrounded by people drinking! But over Christmas they decided to give it a go.
"It was hard but we still went out and had a good time with all our friends."
All of their friends were very supportive, and in the end Emma and Ella raised £500 – an achievement they were particularly proud of since most of their sponsors were poor students!