Sober sisters story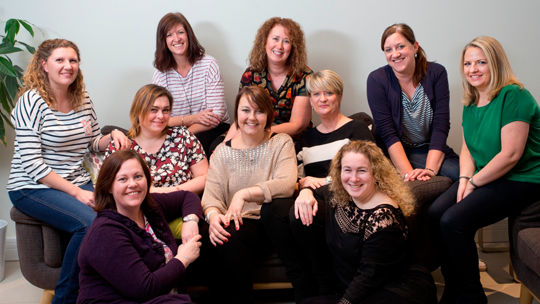 Sober Sisters' Story
"When our friend Rachel was diagnosed with breast cancer just before Christmas 2013, we all felt really helpless.  Her mum had died of breast cancer when Rachel was only 13 so it seemed really unfair when Rachel got the news that she had cancer too.  It was already stage 3 when it was diagnosed so it was quite advanced and Rachel needed surgery and chemotherapy.
We're all mums and Rachel is a teaching assistant at the school lots of our kids go to.  We desperately wanted to do something to support her but weren't sure what would help.  Then we heard about Dryathlon and decided to kick the booze for a month.  There were ten of us and we decided to call ourselves 'The Sober Sisters' – we knew if we all did it together there'd be less chance that we'd cheat!
It was harder than we thought it would be, especially on a Friday evening after work.  But we were in the mindset of we knew what we were doing it for and we were determined not to crumble.  We found substitutes for drinking, things like fizzy water in a nice wine glass.  At one point my husband handed me a cold Stella and asked me to hold it for him for a minute – I couldn't believe he could be so insensitive!
We all got through the month without cracking and raised more than £1000 for Cancer Research UK.  Thankfully Rachel's treatment has been successful and two years on from her original diagnosis, she's recovering well.  Doing Dryathlon was hard – but definitely worth it."