Cycle 300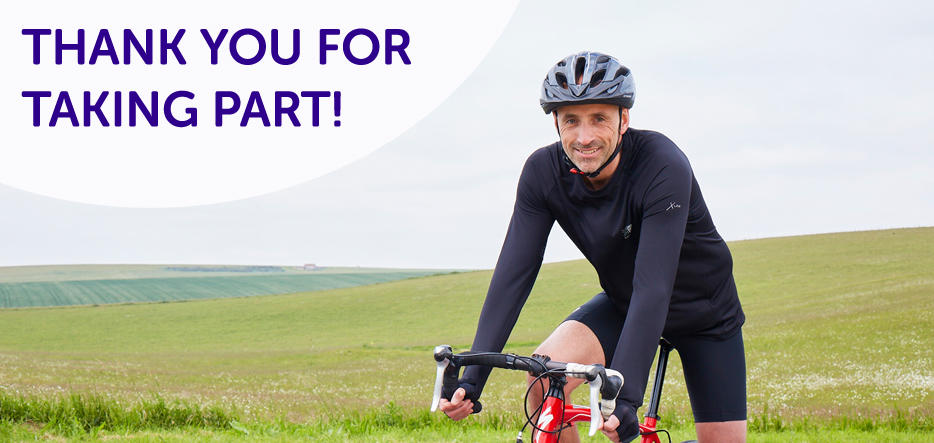 300 Miles. This September. For Cancer Research UK.
Entries have now closed for Cycle 300 but you can register your interest below to hear about the next Cycle 300.
Thank you to all those who took on the challenge of cycling 300 miles over the month of September. The money raised will take us a step closer to beating cancer.
Set out a plan at the beginning of the month so you know exactly when you're going to fit in the miles. For instance, you could ride 10 miles every day of September or commit to 75 miles every weekend. If you need to rack up extra miles, attend a few spin classes, cycle to work or ditch the car for your bike next time you pop to the shops.
If you don't have a GPS device, your phone will have plenty of apps to track to distance you covered. Strava, MapMyRide and Google Maps are all free and highly recommended apps that let you plan your route and track your distance but there are plenty more to choose from.
Going the distance this month will make a huge difference to your physical health and how you feel:
Even moderate exercise can build stamina, burn excess calories, give you a healthier heart and protect you against a range of diseases including cancer.
Cycling is a great way to stay fit – an average person will burn between 450 to 750 calories per hour of cycling, dependent on your weight, speed and time you ride for.
Improves your mood and will give a sense of greater self-esteem, self-control and the ability to rise to a challenge.