The £100 Challenge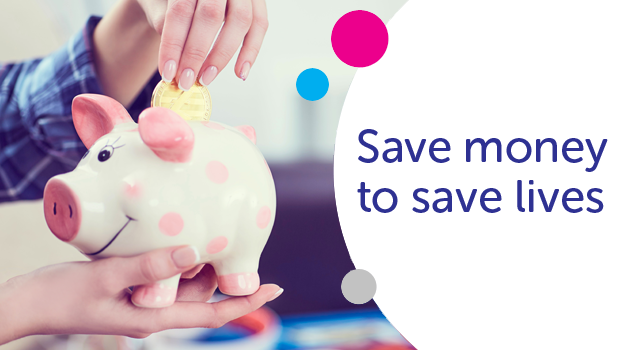 Save £100 this May for life-saving research
Take on a savings challenge with a difference. Make money savvy choices and donate what you save through the month to Cancer Research UK.
Sign up for everything you'll need to reach your £100 target include a Giving Page to donate your savings to.
How it works
Discover a new way to raise money for a good cause. It's simple. You save, your way, this May.
The money you save and donate will help fund life-saving cancer research
By taking on the challenge you could be surprised how much money you currently spend on things you could cut back on
You'll discover how easy it is to save money which you can then put to good use like giving to charity
By making small changes you can change your spending habits longer term
There are plenty of ways to boost your total to reach your £100 goal, from selling unwanted goods or putting your skills to good use in return for a donation.
Once you've signed up, we'll send you plenty of ideas but don't panic if you don't make it all the way. Every pound raised makes a huge difference to our research, so no matter how much or little you raise, you will be helping beat cancer.
Your super savvy savings can make even more of a difference to our life-saving work!
Save £100. This May. For life-saving research.