2021 Brighton Marathon 10k
Get a charity place for just £5 when you pledge to fundraise at least £150. Together we will beat cancer.
2022 Brighton Marathon 10k
CRUK Charity places are now available in the 2022 Brighton Marathon 10k.
Request your fundraising pack and join our team.
Join our dedicated event team to support our participants on the day.
Join us at the Brighton Marathon Weekend and take on the BM10k challenge.
This exciting addition to the Brighton Marathon Weekend will see you running the first 10,000m of the marathon course. The race will begin at 8:30am, half an hour before the marathon. The park will be buzzing with participants and spectators so the atmosphere will be electric.
The event is limited to 2,000 participants so, with interest set to be high, make sure to register as quickly as possible to ensure that you get a place.
Race day information
We will be there to support you all the way; we can offer you fundraising and training tips as well as support on the day. Make sure you come to find us at our post-race reception.
Any questions? Click here to read our most frequently asked questions, which should provide you with all the information you need. Or, you can contact the Sports Team on 0300 123 5461.
Did you know...
Cancer Research UK issued our first warning on the link between sun exposure and skin cancer back in 1935, and continue to highlight the importance of enjoying the sun safely.
Get practical advice and useful tools such as planners and posters, to help you start fundraising.
Training tips and advice
We've teamed up with the experts to give you the very best training support and advice for your event.
Get your cheering pack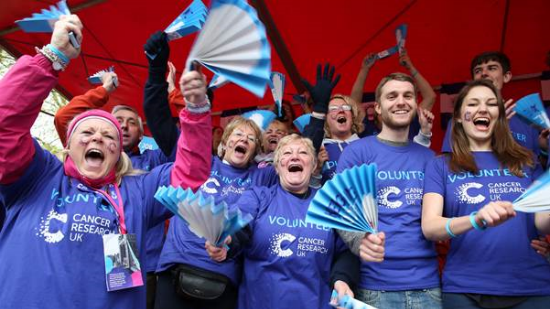 This includes a banner, clapper boards, cheering sticks, balloons, tattoos and running sacks. To get yours, email supporter.services@cancer.org.uk or call 0300 123 5461.