World Cancer Day 2020
On 4 February we celebrate World Cancer Day 2020 – a day that unites people, communities and entire countries to raise awareness and take action. Show your support for life-saving research by wearing your Unity Band®.
How can I get involved this World Cancer Day?
What is World Cancer Day?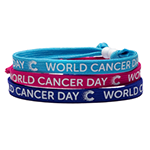 World Cancer Day is led by the UICC, the Union for International Cancer Control. Cancer Research UK is one of its thousand members from across 162 countries, and we also sit on the board. World Cancer Day is the one singular initiative under which the entire world can unite together in the fight against the global cancer epidemic. No single person, organisation or country is going to beat cancer on its own. We must all work together to make faster progress on our goal of 3 in 4 people surviving cancer by 2034.
Our work is international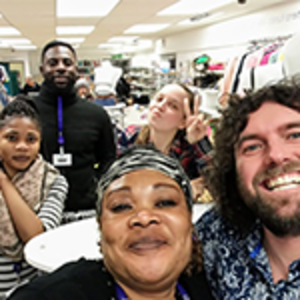 The Cancer Research UK Swansea shop has raised over £2m in the last 15 years and they are a shining beacon of diversity, playing their part in the global fight against cancer. Shop manager, Matt, said: "Our team is made up from volunteers of all ages, from ten different countries who all come together committed to beating cancer. Their passion and commitment to CRUK is truly heart-warming."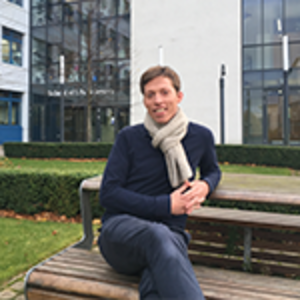 In 2018, Dr Kasper Rasmussen moved to the UK from Denmark to set up a research group in Dundee to study how life-threatening blood cancers, such as leukaemia, arise in the blood-forming stem cells in the body. He said: "After more than 10 years of working in laboratories in USA, Italy and Denmark, I decided to apply for a Career Development Fellowship with Cancer Research UK. I enjoy every day in the lab searching for answers and overcoming challenges, which hopefully brings us towards a greater understanding of cancer."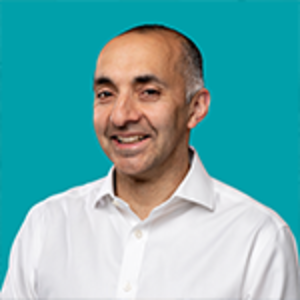 At Cancer Research UK we want to bring together the best minds to address research challenges in cancer on a global scale. We are partnering with the Indian government's Department of Biotechnology for a £10m research initiative focused on finding affordable approaches to cancer. Neil Ranasinghe, Patient Representative from the initiative, said: "It's really exciting that Cancer Research UK is funding an international initiative researching into affordable approaches to cancer. This has the potential to improve outcomes for patients, not just in the UK but around the world"
Why get involved?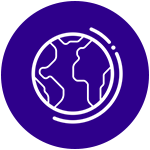 Cancer is a global challenge. In 2018, 18 million people world-wide were diagnosed with cancer. Today, thanks to research, 2 in 4 people in the UK survive their cancer for 10 years or more. The prospects of major advances in tackling cancer have never been greater, and international collaboration and funding are essential in realising these opportunities. By doing this Cancer Research UK can transform the prevention, diagnosis and treatment of cancer, benefitting people with the disease both here in the UK and around the world.
Jennifer's story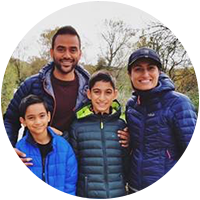 Jennifer was diagnosed with lung cancer in 2013. She was prescribed cisplatin, a drug Cancer Research UK scientists helped to develop, alongside docetaxel, and in November 2013 she had her left lung removed. Jennifer said: "I'm supporting World Cancer Day because without the kind of research that led to the development of cisplatin, I might not have been here today."