World Cancer Day
On 4 February we celebrate World Cancer Day – a day that unites people, communities and entire countries to raise awareness and take action. Show your support this World Cancer Day by wearing your Unity Band® or making a donation.
How can I get involved this World Cancer Day?
The Unity Band® is Cancer Research UK's symbol for support for World Cancer Day. It represents unity and shows support for those affected by cancer. With your support, we'll continue to learn more about cancer and how to beat it. Show support by getting your Unity Band® in-store or online today. 
Our stories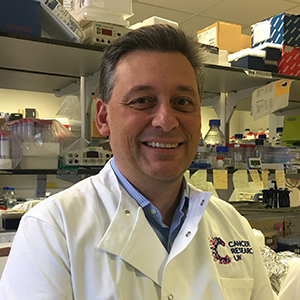 Dr Francesco Forconi in Southampton is part of an international team of blood cancer experts who are aiming to improve the early diagnosis and treatment of one of the most common forms of leukaemia - Chronic lymphocytic leukaemia (CLL) - with the hope of improving outcomes for patients. In 2020, Dr Forconi was awarded an Accelerator award of over £2m from Cancer Research UK to increase our understanding of which patients with a common pre-condition of CLL will actually go on to develop the disease and require treatment.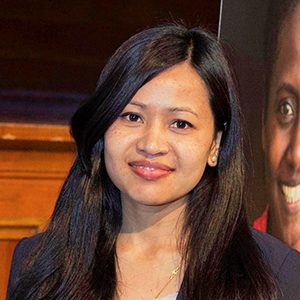 Achieving policy change in low and middle-income countries on issues like tobacco tax is tough and rarely achieved by outside organisations alone. So in Nepal, Cancer Research UK is funding think tank Kivu International to work with local partner, the Nepal Development Research Institute (NDRI), to lobby for stronger tobacco control measures. Sangita Shakya, Programme Manager at NDRI explains: "Achieving policy change in Nepal isn't easy, especially on tobacco tax, but this programme is enabling NDRI to become a leading voice tackling tobacco use in Nepal."
Jenny, a long-time supporter of Cancer Research UK, was a member of Putney Fundraising Group before relocating to France. Undeterred by age, or distance, Jenny has previously held her own fundraising bridge event, organised a Race For Life event in France, and even travelled to the UK to take part in Race For Life Battersea. On any normal year, Jenny would hold a bridge event in her garden and raise £2,500 - 3,000. COVID-19 stood in the way of doing this event in the traditional way, but, undeterred, Jenny contacted Cancer Research UK to see how she could do her event online, leading eventually to a virtual bridge event for 98 people and over £3,000 raised.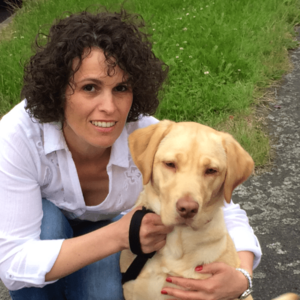 Sue was first diagnosed with a brain tumour (astrocytoma) in 2007. She had surgery to remove it, and for the next six years, Sue was very healthy and happy, enjoying her life with her husband and three children. But in April 2013, Sue had a tonic-clonic seizure, which led to a series of absence seizures that became more and more frequent. The tumour had returned, and this time her surgeon wasn't able to remove it all. So Sue started taking temozolomide, a drug discovered and developed by Cancer Research UK funded scientists. She's now taking a break after 18 cycles of treatment, as her last few scan results have been stable. "At the moment, it's watch and wait," she says. "I might need to go back on the drug – but, touch wood, it's done the job, which means I feel a lot more relaxed about everyday activities like walking my dog, Pickles." Unfortunately, during lockdown Sue had another reoccurrence and underwent radiotheraphy and chemotherapy. Sue is now on another break with scans every 3 months.
World Cancer Day is led by the UICC, the Union for International Cancer Control. Cancer Research UK is one of its thousand members from across 172 countries, and we also sit on the board. World Cancer Day is one singular initiative under which the entire world can unite together in the fights against the global cancer epidemic.
Cancer is a global challenge. In 2018, 18 million people world-wide were diagnosed with cancer. Today, thanks to research, 2 in 4 people in the UK survive their cancer for 10 years or more. The prospects of major advances in tackling cancer have never been greater, and international collaboration and funding are essential in realising these opportunities. By doing this Cancer Research UK can transform the prevention, diagnosis and treatment of cancer, benefitting people with the disease both here in the UK and around the world.
Donate through our partners
This World Cancer Day we're teaming up with our partners to help make it easier for you to support Cancer Research UK.
From digital banks, tech companies and well-known retail brands, we've got you covered whether you prefer to donate online or on the high street.