Donate in memory
Donating in memory of someone is a special way to honour them and help others at the same time. We're always grateful for your donations. Your generosity will help us fund life-saving research to beat cancer.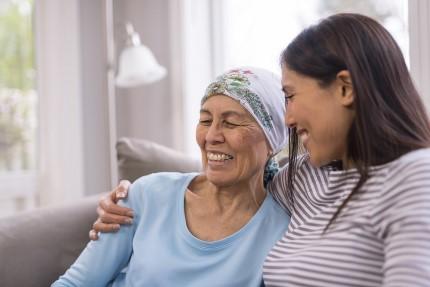 Setting up a personalised online tribute page is the perfect way to celebrate and remember your loved one. Family and friends can easily make a donation to the page and leave a personal message.
Organise a funeral or memorial service collection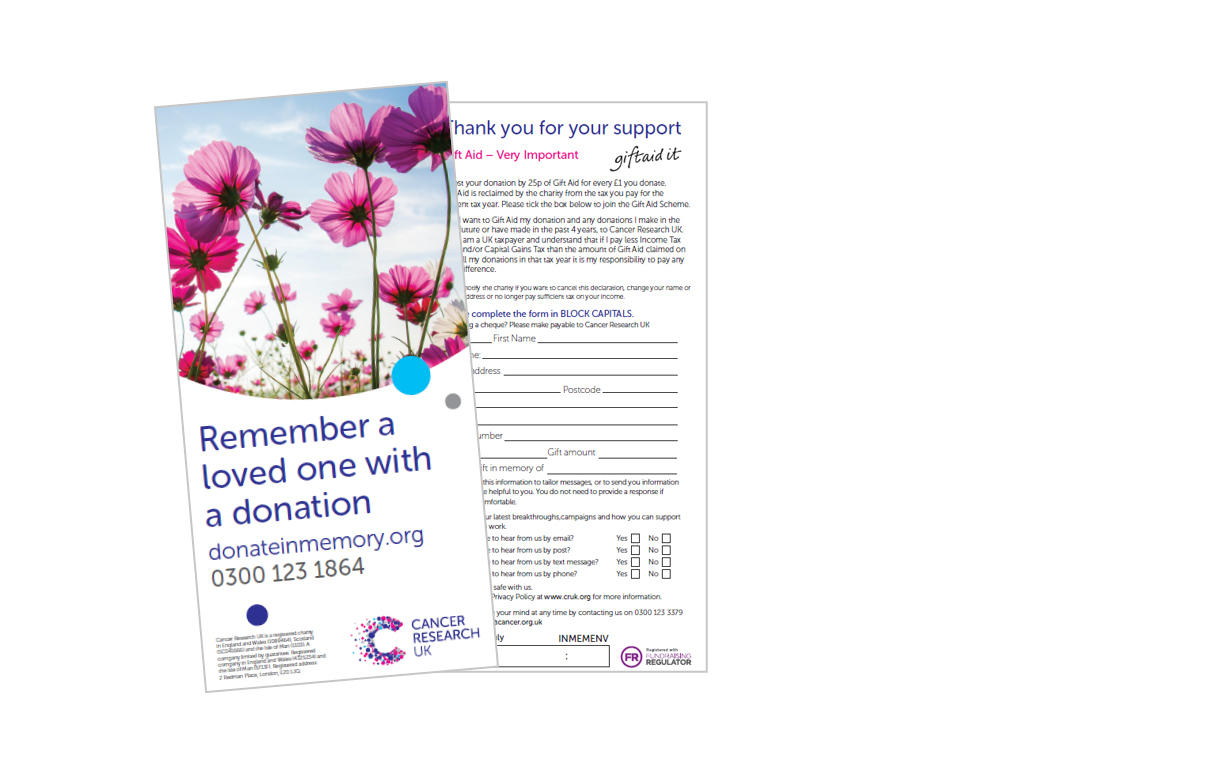 If you're planning to ask for donations at a loved one's funeral or memorial service, our collection envelopes allow people to add Gift Aid, which lets donors increase their donation by 25% at no extra cost.  
They're free of charge and you can order as many as you need. We recommend ordering one envelope per 2 attendees.
We will dispatch your order within 2 working days by second class post. If you need it more urgently please call us on 0300 123 1864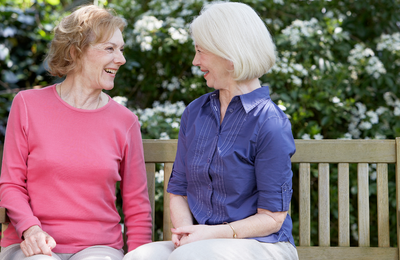 Donating in someone's name is a special way to honour their memory. Every pound helps fund life-saving research.
Paying in cash and cheque donations in memory of a loved one
To pay in any collections please bank the cash first and then choose one of the ways to return the money
Pay over the phone. Just give us a call on 0300 123 1022 to pay in using your credit or debit card.
Pay online. You can pay in your collection using an online form. 
Pay online using a Tribute page. Find out how to create one.
Pay by post. Send a cheque for the equivalent amount payable to
Cancer Research UK
PO BOX 1561
Oxford, OX4 9GZ
*Please do not send any cash in the post.
How to increase your collections with Gift Aid
To add Gift Aid and increase the value of your donations by 25% please send us any completed Gift Aid declarations you have collected. Please include a covering letter with your: name, address, payment amount and cheque for the amount collected or payment reference number (if you have paid in the money online or over the phone).