Donate through our partners
Make your shopping or insurance go further by using our partners who donate to us when you buy. 
Our partners
We've teamed up with some of our partners so that you can help us beat cancer by making a donation when you buy through them.
Our partners include:
John Lewis
The John Lewis Partnership and Cancer Research UK are working together to help bring forward the day when all cancers are cured.  John Lewis Gift List holders can now choose to donate to our life saving research into cancer as part of their gift list. All donations raised will go towards our mission to save more lives by preventing, controlling and curing cancer. 
A donation to Cancer Research UK can form the entire gift list, or sit alongside John Lewis products and gift vouchers.
Coinstar
Since we joined forces with Coinstar in 2001, generous shoppers have donated over £500,000 to help bring forward the day when all cancers are cured. 
You can help too by donating your loose change at any Coinstar self-service counting machine found at selected Asda, Morrisons, Sainsbury and Tesco supermarkets across the UK.
Visit the Coinstar website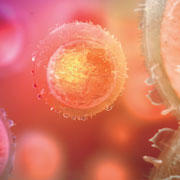 Read about the charity's progress and achievements through the decades.