Zofeya's story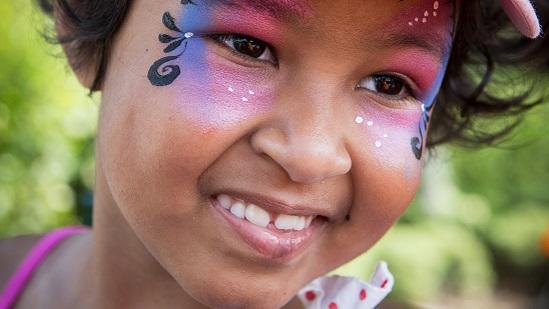 Zofeya was diagnosed with a brain tumour when she was only 4 years old. It was a complete shock to her family.  Mum Noemi says 'Our whole world fell apart. Suddenly, everything was out of our control and Zofeya's future was in the hands of doctors, treatments and research.' 
Despite eight and half hours of major brain surgery and months of chemotherapy and radiotherapy, Zofeya showed incredible bravery - smiling and continuing to play with her brother Malacai whenever she could. Her treatment had side-effects that meant she had to learn to walk and talk again but in November 2014, after 17 months, Zofeya was given the good news that her cancer was in remission.
'We were told that Zofeya will never be like she was before and as parents you have to accept that your child will never quite fit in the 'normal developmental' category anymore and that she might always need a little extra help. We work towards Zofeya achieving her 'potential'.' 
Since going into remission Zofeya has started ballet lessons and has eaten her first solid meal in over 18 months.