See their stories
Your donations mean more families are still creating memories together.
Read more about the families your donations are helping to support.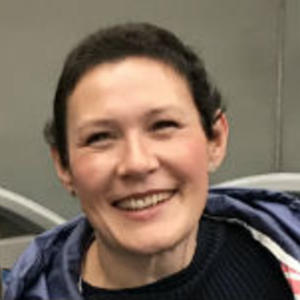 Full time mum Jo felt her world had fallen apart when she was diagnosed with oesophageal cancer in August 2016.
After being told that the cancer had advanced, Jo undertook an operation to remove her oesophagus in February 2017.
Jo started blogging her journey in order to try and help others and keep her loved ones up to date with her treatment. 'By sharing my cancer journey it has helped me to try and stay positive and focused on looking forward to a brighter future with my family.'
'I am determined to beat this cancer once and for all. My motivations comes from the love and support of my sons and my husband.'
Jo has now finished her treatment and is enjoying being 'mum' again. 'I look forward to new beginnings, new dreams and aspirations and seeing my boys grow-up.'
Thanks to donations like yours, mums like Jo are able to make more memories with their families.
Sue had been experiencing migraines for several years before an MRI scan detected a brain tumour in 2007.
Thankfully surgery removed it, and for the next six years Sue enjoyed a healthy and happy life with her husband and three children.
Then in 2013, the tumour returned, and this time her surgeon wasn't able to remove it all.
Sue started taking temozolomide, a drug discovered in 1987 and developed over the following decades by Cancer Research UK funded scientists. It stops the cancer from becoming bigger or spreading around the body. Sue is now taking a break after 18 cycles of treatment, as her last few scan results have been stable.
"I feel good and it's great to see the children planning their futures. My daughter Aimee is now studying biomedical science at University and hopes to work in cancer research in the future"
Sue's story shows how over time, regular donations go a long way and make a huge impact by funding research to develop drugs like temozolomide.
Because of you, families like Sue's can create more unforgettable moments together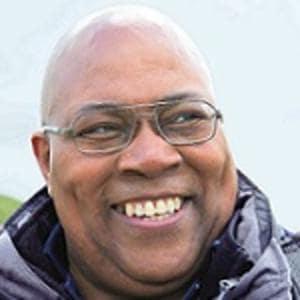 In 2012 Alfred was diagnosed with advanced prostate cancer.
"When I was told I had prostate cancer I was told to think short term rather than long term which completely deflated me, but it was even more difficult breaking the news to my wife and children."
Alfred joined the Cancer Research UK-funded clinical trial, STAMPEDE, as part of his treatment. "It's a trial looking at new combinations of treatment for prostate cancer patients to see which can improve survival."
"Now I'm here 6 years later, and I would never have thought that possible."
This year, thanks to regular supporters like you, people like Alfred are celebrating more time with their family.
"My grandaughter is so important to me. I love all my family, but I really didn't think I would get to see her grow up. I am spending more time with her and creating memories.'
"I'd like to say a huge thank you to people who support Cancer Research UK, from the bottom of my heart."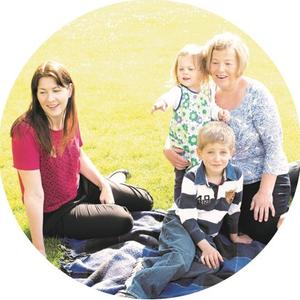 "We had the devastating news not once, but twice"

Gillian and her husband are blessed with two wonderful children, Neil and Anna.

They were devastated when Neil was diagnosed with Wilms tumour, a rare form of kidney cancer at age 2 and a half. For their family, the hospital trips seemed to go on forever; Neil went through chemotherapy and radiotherapy, and fortunately began to make a remarkable recovery. Ten years after his diagnosis he was given the all clear.

As Anna grew up, she learned what Neil had been through and was very supportive of her brother. But on Anna's 31st birthday, she was diagnosed with chronic myeloid leukaemia. "We couldn't believe it was happening; I thought 'not again, please"

Thanks to our amazing regular givers funding life-saving research, Anna was put on a drug called Glivec and responded well to the medication. She's still having regular checks but is in remission and has since been running half-marathons.

"Life has certainly thrown a lot at our family, but after years of worrying, my husband and I feel so lucky to still have our amazing children"