Thanks for your support
No other charity is doing more to beat cancer than us
We're the only one fighting over 200 cancers including the one that matters most to you. We're the single largest funder of cancer research in the UK.
All this is only possible thanks to your generous support.
Thanks to you we'll win the fight against cancer sooner.
See some of the ways your support helps. We receive no government funding so our life-saving work is only possible thanks to people like you.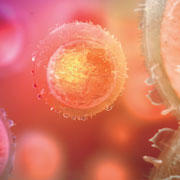 Read about the charity's progress and achievements through the decades.