Smokefree UK
Decades of action has led to fewer people smoking, but around 6.6 million people in the UK still smoke and smoking still causes around 150 cases of cancer every day. Campaign with us and help build a better future for all. 
Help end smoking-related cancers
The UK Government must do more to reduce smoking rates and beat cancer. 
We've already sent over 1000 emails to MPs asking them to pledge to support our campaign, can you help us send 1000 more?
Fill out a short form to ask your MP to pledge.
When governments take action, smoking rates go down. 
Smoking is still the biggest cause of cancer and death in the UK. Not long ago the UK had smoke-filled pubs and workplaces, tobacco advertising and branded packs. Smoking rates have come down with Government action in the past and it is essential to doing so in the future too.
The need to tackle smoking is paramount, particularly if we are serious about addressing health inequalities in our society. Amidst the current cost of living crisis, smoking continues to pull our most disadvantaged communities further into poverty by costing them billions each year. Smoking also places a significant strain on our economy and our health system. In England alone, it is estimated that smoking costs the economy £17 billion per year, £2.4 billion of which falls to our NHS.  
Governments across the UK have a huge responsibility to protect people who are at higher risk of tobacco-related harm and help those who smoke to stop. In England, Scotland and Wales, Governments have set out targets to reduce smoking rates, known as 'smokefree' targets (defined as less than 5% of the adult population smoking). However, they are not on track to meet them. Northern Ireland currently has no smokefree target.
The UK Government must act now to prevent more cancers, millions of lives are in their hands.
We are calling on the UK Government to: 
Stop the Start
Making sure young people don't start smoking is key to a smokefree future. Almost 9 in 10 people who smoke report taking up smoking before the age of 21, and smoking prevalence is higher among the 18 to 21 age group than the general population. By restricting the ability to sell tobacco products to younger people, there may be potential to reduce uptake and protect young people from smoking into adulthood. That's why we're calling for the UK Government to start a public consultation on raising the age of sale of tobacco, as well as presenting a timetable for how they will go about doing so and the best way to do so.  
Start the Stop 
But protecting people from starting smoking is not enough. We also need the UK Government to fund public health campaigns and stop smoking services to help people who currently smoke to stop. Most people who smoke want to quit, but smoking is an addiction and they need support to do so. This will take investment, and if the government cannot pay for this, it is the tobacco industry – not the taxpayer – who should foot the bill without being able to influence how the funds are spent.
Behind the smoking statistics are real people. Lynne tells her story.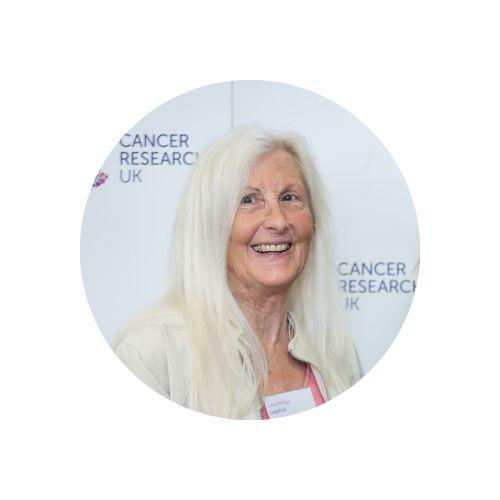 My father suffered with emphysema, my mother's two sisters both died of lung cancer, my father's brothers died of lung cancer ... all caused by smoking... the aim to make the UK smoke free is an amazing target. I am proud to work with CRUK and hope that together we can make the UK completely smoke free. - Lynne Phillips, Campaigns Ambassador
Interested in sharing why a smokefree UK matters to you?
Click here