Marie Keating Foundation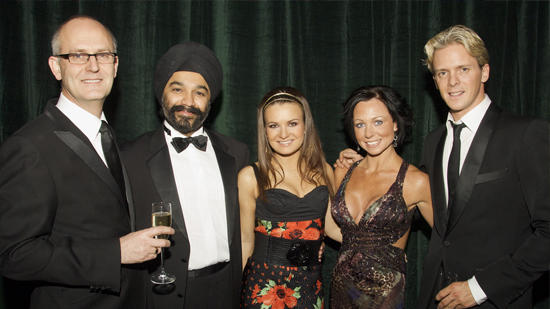 Following their mother Marie's death in 1998 from breast cancer, the Keating family promised to try to provide all women and their families with vital information which could help them to prevent cancer or detect it at its earliest stages. Their collective aim was to "enlighten not frighten". The Marie Keating Foundation is now a leading voice in cancer awareness and information for both men and women in Ireland.
Visit the Marie Keating Foundation website
Emeralds & Ivy Ball
The Emeralds & Ivy Ball celebrates our partnership with the Marie Keating Foundation and has so far raised an incredible £6m million. The money raised now funds three mobile Cancer Awareness Information Units, staffed by specialist nurses and health advisors.
These units play a vital role in helping to prevent cancer through encouraging earlier detection and diagnosis. This simply wouldn't be possible without the support of the money raised at the Emeralds & Ivy Ball.