Brain Tumour Awards: Announcing our shortlist
We've shortlisted 8 multidisciplinary teams for our £10 million Brain Tumour Awards. Meet the contenders who want to transform our understanding of these cancers and the outlook for patients. 
In May, we launched a call to fund the boldest, most innovative projects in brain tumour research. Our Brain Tumour Awards, in partnership with The Brain Tumour Charity, will provide up to £10m over five years to fund multidisciplinary teams tackling key basic and translational questions.
We've whittled down the applicants to a shortlist of eight, who will now finalise their teams and assemble full applications.
A systems biology approach to beating glioblastoma
Neil Carragher, CRUK Edinburgh Centre
With a focus on the blood-brain barrier, Neil's team are building a drug discovery and development platform to understand how gliomas become resistant to treatment
Pre-clinical validation of senolytics for brain tumour adjuvant therapy
Thomas Von Zglinicki, Newcastle University
Thomas brings his expertise in ageing to the table. His team are investigating how to target senescent cells – cells that have entered a permanent comatose state – with new therapies.
INSTINCT-2: Combined cell-intrinsic and cell-extrinsic therapeutic targeting of high-risk childhood brain tumours
Steven Clifford, Newcastle University
Another contender from Newcastle University, Steven is tackling a range of paediatric brain tumours, investigating mechanisms in and around the tumour cells with aim to identify better drug targets. He's collaborating with researchers at UCL, the ICR and Great Ormond Street Hospital.
Targeting biological vulnerabilities of malignant brain tumours
Steven Pollard, CRUK Edinburgh Centre
Steve is looking at the pathways that regulate the developing brain to understand how they play a key role in the development of brain tumours. He's working with collaborators both in the UK (ICR, UCL) and the USA (UC San Francisco) and Canada (University of Toronto).
Towards precision medicine for meningioma
Thomas Santarius, Cambridge University Hospitals NHS Foundation Trust
Thomas is a neurosurgeon. Together with his collaborators across the UK, he'll examine meningioma's molecular profile to better classify the disease and unlock new therapeutic targets. The team will integrate molecular and radiological prognostic markers, and develop new models to systematically evaluate existing and novel targeted therapies.
Uncovering therapeutic vulnerabilities of paediatric and adult glioma
Henning Walczak, UCL Cancer Institute
Henning's team will use state-of-the-art syngeneic models of oncohistone- and mutant-IDH-driven brain neoplasia, as well as in-vivo target identification methods, which he will use to improve our understanding of the biological mechanisms underpinning the disease. His team is truly multidisciplinary, uniting brain tumour experts with scientists who are new to the field, including a computational scientist, and a basic tumour biologist.
Practical development of chimeric antigen receptor therapy (CAR T) for brain cancer
Martin Pule, UCL
Team Pule are exploring a new type of immunotherapy which uses the patient's own white blood cells to attack the tumour. This technology (known as CAR T cell technology) has been successfully applied to treat lymphomas and the team will see whether they can translate their funding to benefit brain tumour patients
Innovative approaches to curing brain tumours
Richard Gilbertson, CRUK Cambridge Centre
Richard's 'New Roads Team' line-up includes Peter Dirks and Michael Taylor (University of Toronto), Michelle Monje (Stanford University) and Luis Parada (Memorial Sloan Kettering Cancer Centre).  Focussing on paediatric tumours, the team is analysing the similarities between neural stem cells and tumours found in the developing brain with a view to generating novel treatments.
Research opportunities in brain tumours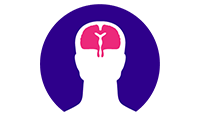 Brain tumour survival remains low, and has changed little in over a generation. That's why we've made brain tumours a strategic priority as one of our four "cancers of unmet need".
We're boosting our investment into brain tumours, and we have a number of opportunities to help you develop your brain tumour research or to apply your skills to these cancers for the first time.